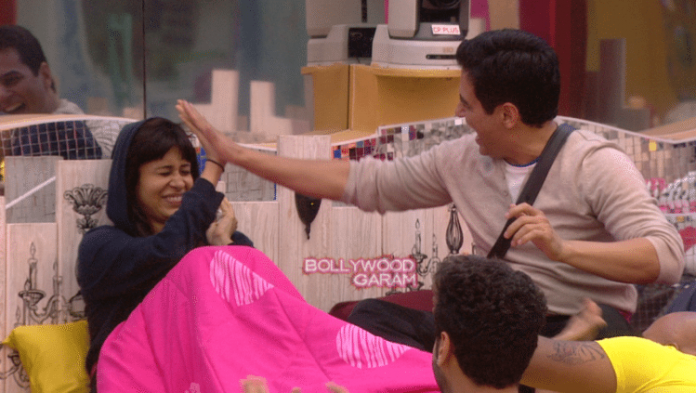 As the nation celebrates the festival of Navratri, contestants in the house are also in a festive mood. Day 3 of the show began with the song 'Tattad Tattad' and 'Bhai Bhai' and Arvind Vegda, Ankit and Prince Narula played Garbha to the tunes.
Meanwhile it seems like the game has already begun with the contestants trying to derogate other competitors. Prince was seen talking to Yuvika Chaudhary and telling her that he gets negative vibes from Aman Verma. Mandana too was seen talking to partner Keith about girlfriend Rochelle that she needs to take things lightly.
The budget task is still on and the contestants can be seen challenging each other in the phobia task while Bigg Boss continues to take the task to a higher level. Mandana's temper was a cause of concern in the house as she was seen getting in to arguments and chats with the contestants. While the contestants are busy performing in the task, actress Roopal opened up about her break-up with Ankit.
Even before the lights were switched off Mandana was seen making a scene for sleeping anywhere within a kilometer's radius near Arvind and Vikas. With this it has been known that Mandana's stubborn attitude might not help her in the house but would provide some entertainment for the audience.
Photo Credits: Colors TV