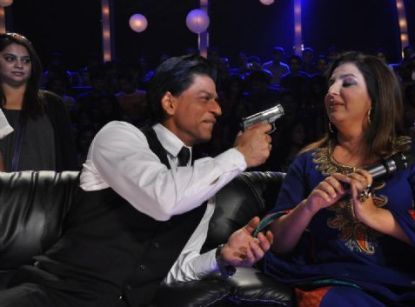 Popular Bollywood film maker Farah Khan is yet to find a female lead for her upcoming movie 'Happy New Year', but has assured that the shoot will begin in the month of December 2012. The film maker has already signed Shahrukh Khan for the movie.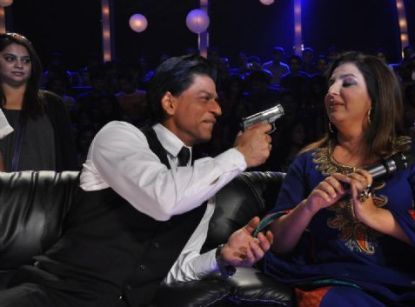 Farah while talking to the reporters said, "One schedule of 'Happy New Year' will start in December and then in January, we will start again. (But) I don't know who the girl is as off now". Khan also revealed that there are four heroes in the flick out of which Shahrukh and Boman Irani have already finalized.
The makers are now looking for the other two heroes of the movie. There were reports that John Abraham was also approached for the movie but director said that nothing has been finalized so far.
As far as the leading lady of the movie is concerned, Parineeti Chopra and Sonakshi Sinha are being considered but nothing has been finalized on that part also. Farah said that she meets Sonakshi regularly and is very beautiful but have not yet taken the call. The makers are not hurrying in to it as it is a very big role and that it has only one girl.