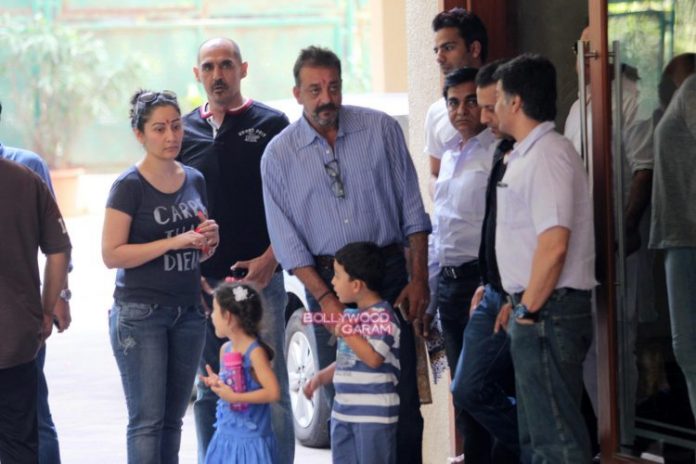 Bollywood actor Sanjay Dutt will be freed from the Yerwada Jail on February 27, 2016. The 'Munna Bhai' actor was sentenced to imprisonment for his involvement in the Mumbai Serial blasts case. The Maharashtra government has remitted Dutt's sentence in the case.
Dutt was imprisoned for five years and the sentence was announced by the Supreme Court in March 2013. The actor will be released after completing the remaining 42 month period of his sentence. Dutt was found not guilty in terror charges but was found guilty in possessing of illegal arms that he claimed he kept to protect his family from the communal conflagration in Mumbai due to the demolition of Babri Mosque on December 6, 1992.
After the orders of the Supreme Court, the bail of the actor was cancelled and was asked to surrender in four weeks that was complied on May 16, 2013 and was lodged at the Arthur Road Central Jail. A week later the actor was sent to the Yerwada Jail in Pune. Dutt has since then earned the reputation of being a well-behaved inmate.
Out of the five years of sentence, the actor had already served 18 months as an undertrial and was required to undergo the remaining 42 months which is now on the verge of completion.
Photo Credits: Viral Bhayani