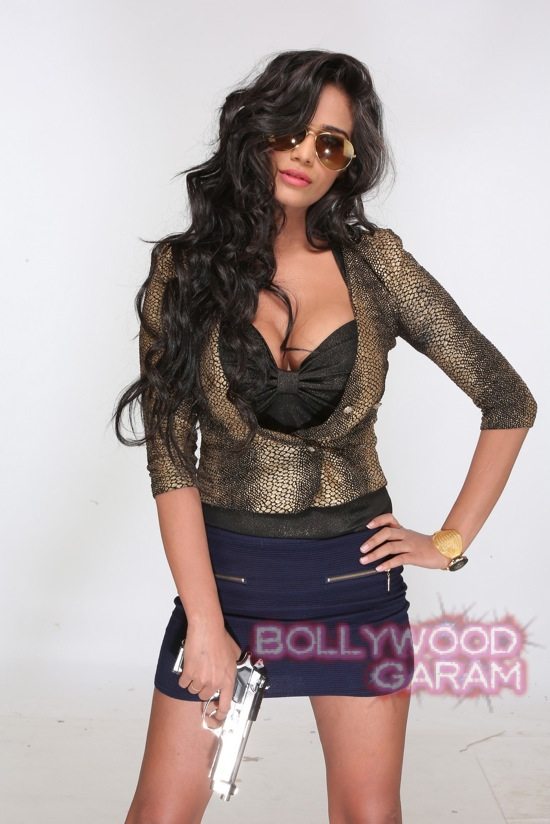 Bollywood Garam: The India cricket team has done their country proud by making it to the semi-finals of the 2011 ICC Cricket World Cup, and to motivate the team to make it to the finals and win the coveted trophy, Indian model Poonam Pandey has vowed to disrobed if India wins the World Cup.
The bold beauty said that she has no qualms disrobing for the Indian fans and will even bare her curvaceous body in the Indian cricket team's dressing room for the cricketer's eyes only – that is of she gets permission.
The 5ft 7 model has previously modeled for the Kingfisher Calender and hopes that this gesture of hers' will motivate the Indian team to work even harder to win the Cup. She has even started a Facebook page to give some impetus to the Indian team, much the same way that Paraguay's Larissa Riquelme and Argentina's Luciane Salazar announced last year, on the grounds that their respective teams need to be the winners of the 2010 FIFA World Cup.
Poonam was one of the Top 8 contestants at the Gladrags 2010 competition and insists that she is not doing this for publicity, but as a goodwill gesture to motivate the boys and blue. Let's see if the motivation pays off and if Poonam Pandey does bare her birthday suit as promised.
Poonam Pandey Exclusive Photo Gallery