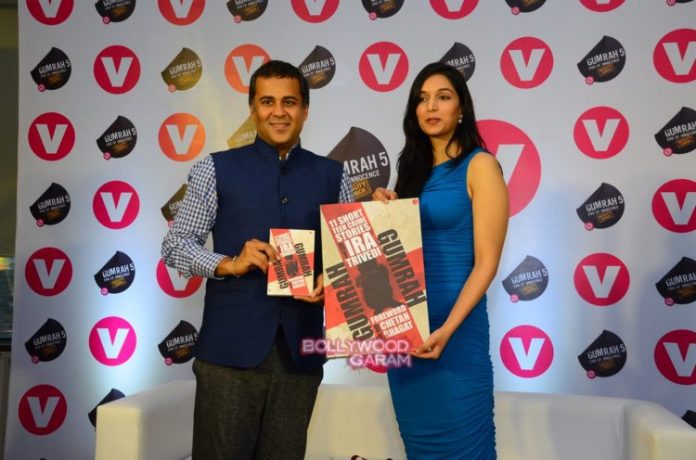 Channel V series 'Gumrah: End of Innocence' has been adapted in to a book which has been written by author Ira Trivedi. The book was launched at an event by author Chetan Bhagat in Mumbai on January 27, 2016.
The popular author has written the forward of the book which consists of 11 short stories. Every story has unveiled the consequences of wrong choices made by innocent teens.
All the stories in the book are drawn from real life incidences involving adolescent crimes, bad judgement and treachery.
Photo Credits: Viral Bhayani