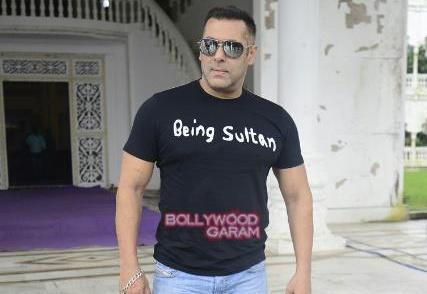 In some good news for the 'Dabangg' star Salman Khan, the actor has been acquitted from the black buck and the chinkara poaching cases by the Rajasthan High Court on July 25, 2016. The 'Ek Tha Tiger' actor was accused of killing a blackbuck and a chinkara in two separate incidents in the year 1998.
Khan had challenged the ruling of the lower court to the Rajasthan High Court. The lower court had sentenced the actor to one and five years of jail for the two cases of poaching. The high court had finished hearing the cases during the last week of May, 2016 but had reserved its decision at the time. Salman was facing two separate cases under the section 51 of Wildlife Protection Act for poaching if two chinkaras in village Bhawad.
Defense counsel Mahesh Bora argued that the star was falsely framed in the cases just on the basis of the key witness Harish Dulani the driver of the vehicle that was used in poaching in both the cases. Bora then added that Dulani was then never available to then for cross examination due to which his statements could not be relied upon the conviction of Khan.
The Defense councel also said that the cases on Salman were built on circumstantial evidences and that there were no eye witnesses or any material evidence against the actor.
Photo Credits: Viral Bhayani