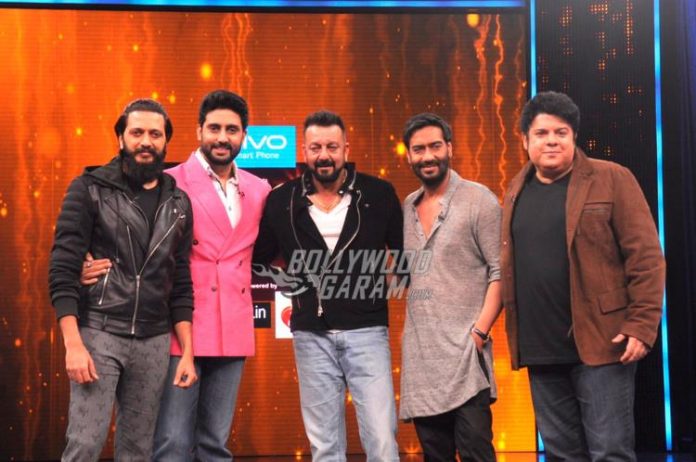 The Three Shot for Sajid Khan and Riteish Deshmukh's Zee TV Chat show 'Yaaron Ki Baraat'
Bollywood celebrities Ajay Devgn, Abhishek Bachchan and Sanjay Dutt shot for Sajid Khan and Riteish Deshmukh's show 'Yaaron Ki Baraat' in Mumbai on November 4, 2016. The actors had a great time interacting and shared several memories from the older day!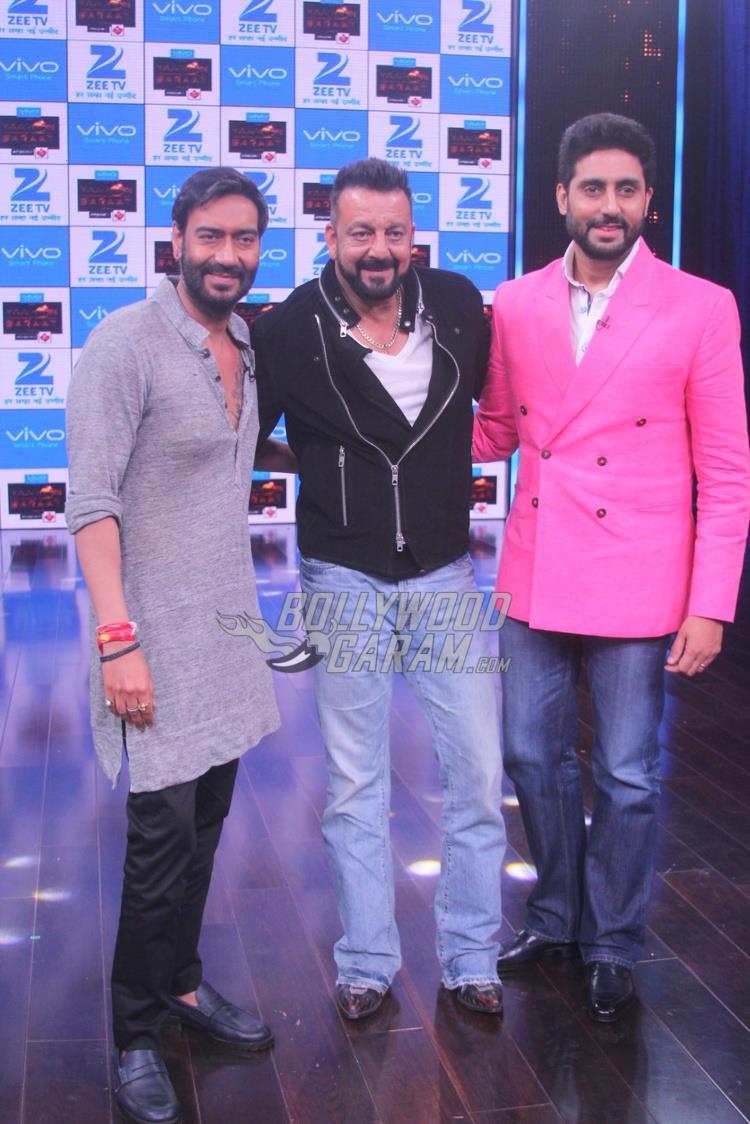 After the shoot of the show Shivaay Actor Ajay Devgn said, "It was a lot of fun. Though we three came here but technically we are five friends meeting after a long time."
Yaaron Ki Baraat co-hosts, Actor Riteish Deshmukh and filmmaker Sajid Khan taking a selfie at the end of the shoot of the episode with the celebrity guests.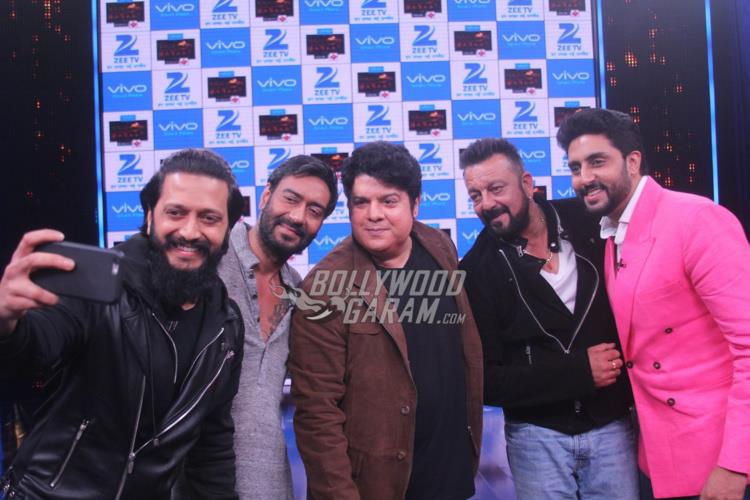 Abhishek Bachan broke a leg and had a great time with his buddies while shooting for the talk show.
"It was Yaaron Ki Barat which turned into Yaadon ki Barat as we recalled many old memories," said Sajid Khan.
Though the three celebrity guests haven't featured together in a movie yet, Ajay Devgn, abhishke Bachan and Sanjay Dutt have known to be best of friends for years.
Sanjay Dutt said, "After a long time I am meeting Ritesh, Sajid and others. We had great fun with all those old lovely memories. Now, I want to meet once a month."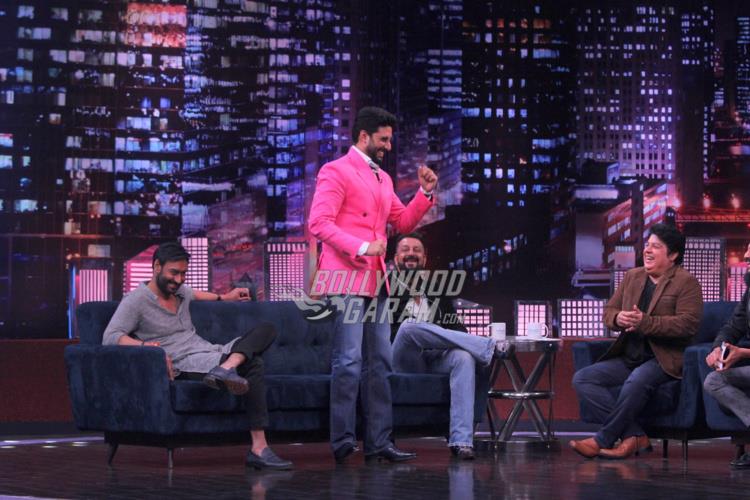 Looks like Riteish Deshmukh loved posing for the shutterbugs at the event!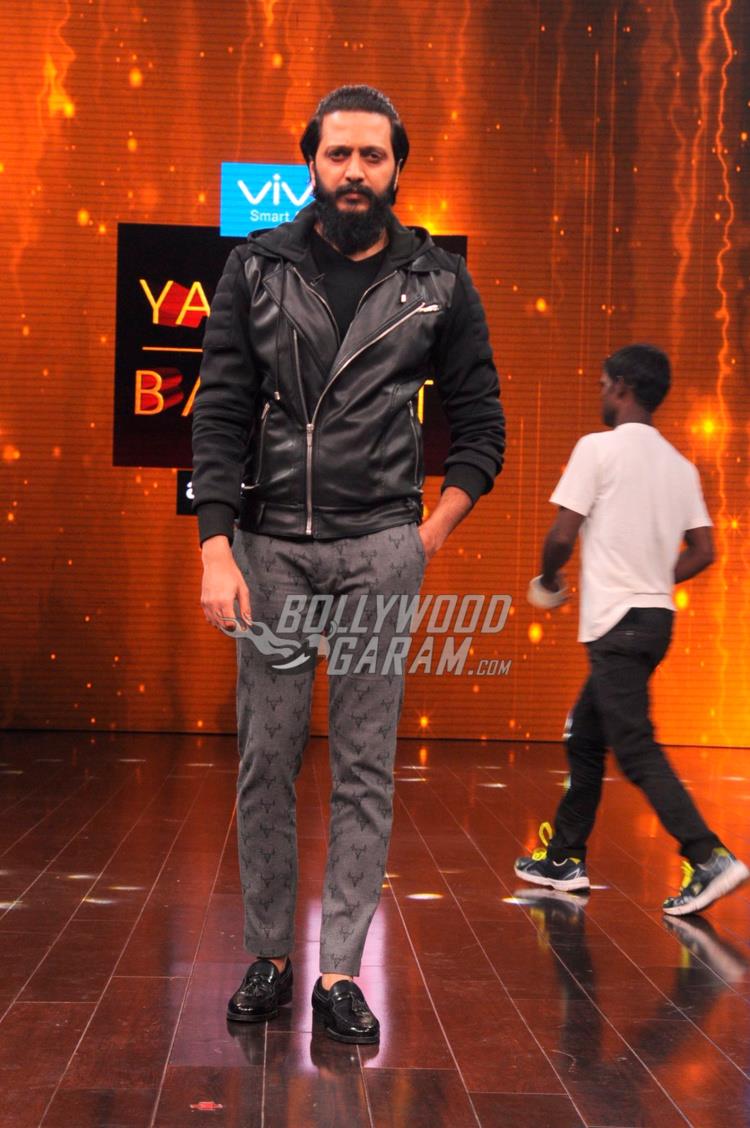 This episode of Yaaron Ki Baraat aired on November 6 on Zee TV.
Photo Credits: Viral Bhayani