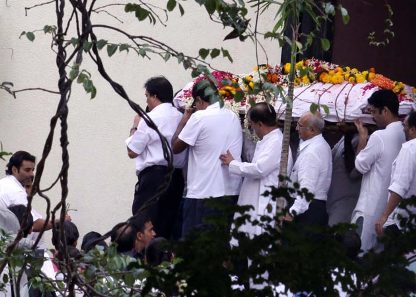 Veteran Bollywood film maker Yash Chopra was given a final farewell in Mumbai on October 22, 2012. Chopra was cremated after he passed away due to dengue fever in Lilavati Hospital at the age of 80.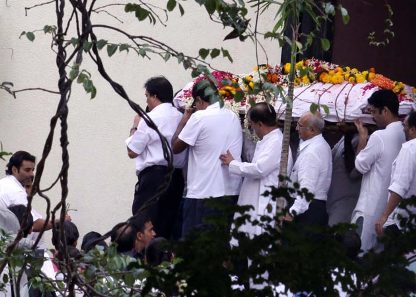 The funeral was attended by Bollywood personalities who had worked with the director during his lifetime, including Amitabh Bachchan, Shahrukh Khan, Katrina Kaif and Rani Mukherjee. Chopra's body was placed at his studio, for people to pay their final respects. Many celebrities such as Amitabh Bachchan and Asha Bhonsle Tweeted their tributes as well.
On his 80th birthday, Chopra had hinted that he will be retiring from films in an interview with Shahrukh Khan.
Photo Credits: NDTV