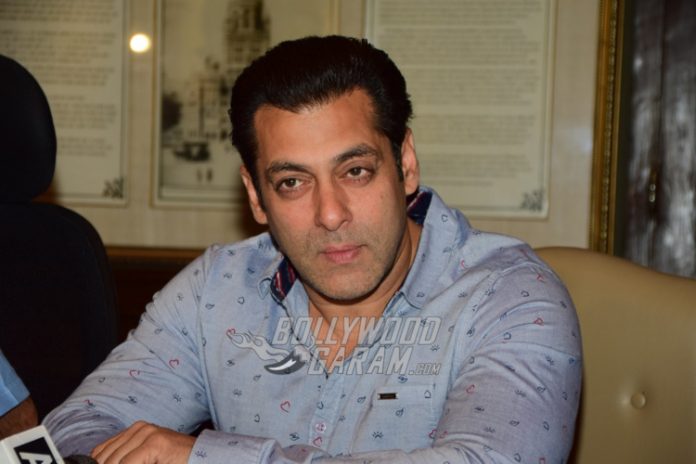 High Court's Verdict Will Be Announced Today
Bollywood star Salman Khan has more legal trouble. The 'Dabangg' actor will be present at the Jodhpur court that will announce its judgement in the Arms Act case against the actor on January 18, 2017. Salman is facing a case for allegedly possessing illegal arms during the shoot of the movie 'Hum Saath Saath hain' in Jodhpur in the year 1998.
The verdict will be given by Chief Judicial Magistrate Dalpat Singh Rajpurohit . The court had heard the arguments from both sides and had reserved its judgment on January 9, 2017. A forest guard, Gordhan Singh, in the year 1998 had filed an FIR against Salman at Luni Police Station and accused Salman and his companions of killing black bucks on October 1-2, 1998 in Kankani. Investigations revealed that the 'Ek Tha Tiger' actor had sent his licensed weapons to Mumbai after which Mumbai Police called for the weapons and seized them. Case was registered against the actor under the sections 3/25 and 3/27 of the Arms Act.
A charge sheet was filed by the police in 2000. Apart from the Arms Act case, Salman was also entangled in other legal cases. In February 2006, Khan was sentenced for a year in jail with a fine of Rs. 5,000 for hunting Chinkaras in Bhawad Village in September 2006. But then the Rajasthan High Court acquitted Salman in 2015 of all the charges. Salman was also sentenced to five years of imprisonment and fined Rs. 25,000 in Chinkara hunting case in September 1998.
Khan along with his co-stars of Hum Saath Saath Hain, Sonali Bendre, Neelam, Tabu, Saif Ali Khan, Dushyant and Dinesh Ganware were accused of hunting two black bucks in October 1998.
File Photo Credits: Viral Bhayani