Shahrukh Khan and Salman bond well on Bigg Boss sets
Time has healed the personal differences between Salman Khan and Shahrukh Khan. The 'Om Shanti Om' star promoted his upcoming movie 'Raees' on the sets of Bigg Boss 10 hosted by Salman on January 21, 2017. The stars made a grand entry as they performed on a mash up of songs from the movies 'Sultan' and 'Raees'. It was a treat for the audience to see the two stars perform on the same stage and there was a loud applause as they shook a leg together.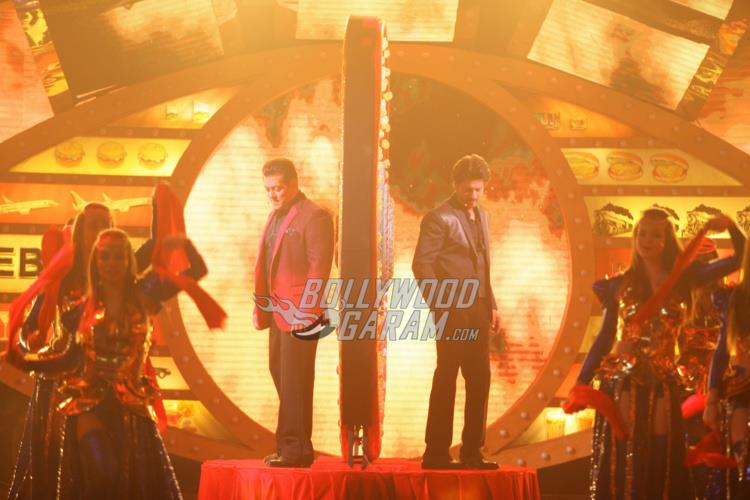 The episode began on a fun note when Shahrukh showed the host some of his candid pictures and asked people to guess what was on his mind when the pictures were shot. The 'Fan' actor also confessed how he forgot to zip his pants while performing on stage after which Salman too came up with his confession that he too had forgotten to zip his pants when he was shooting for his upcoming movie 'Tubelight'.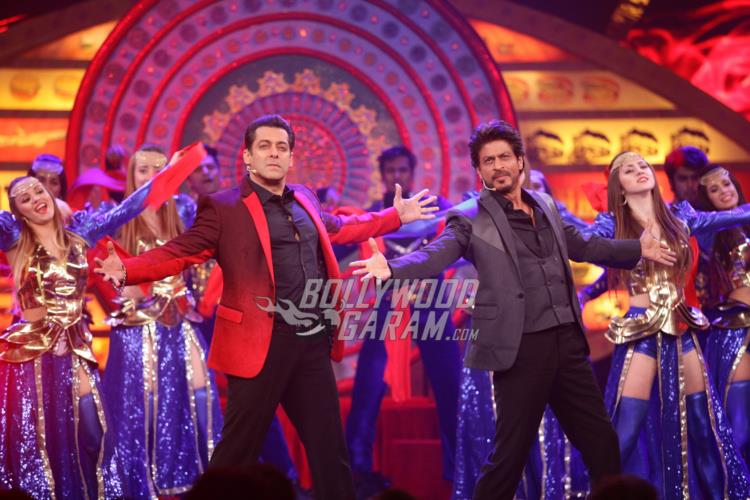 There was also a question and answer game that Salman played with Shahrukh where the 'Dabangg' star asked a few questions and Shahrukh was supposed to give random yet quick answers. The quirky questions from Salman and witty answers from Shahrukh left the audience in splits. The stage also saw the entry of gorgeous Sunny Leone, who performed her item song 'Laila Main Laila' from 'Raees'.
Shahrukh also went to the activity area and made a phone call to the contestants Manveer Gurjar and gives him a secret task which was to hide two crates of eggs in to the store room. Manveer was stunned to know that he was actually talking to Shahrukh Khan. However, Manveer was caught by Bani while taking the egg crates to the store room and gets in to a slight argument. Makers of the show Bigg Boss have constantly tried to increase the level of controversy with every season. This season has also proved to be one of the most controversial shows on TV.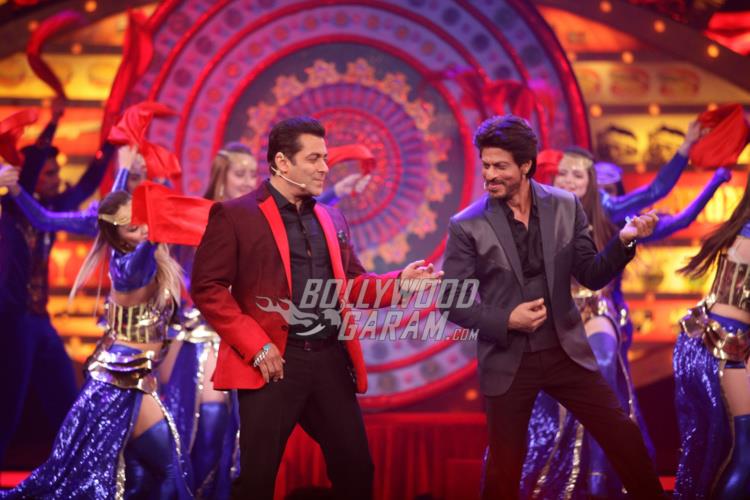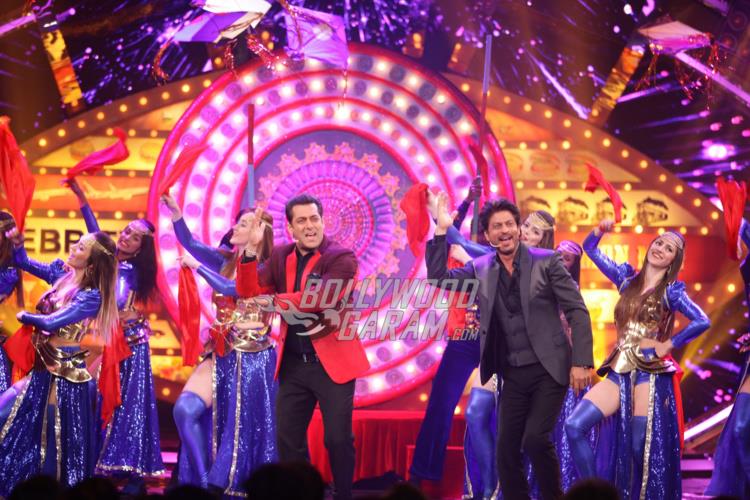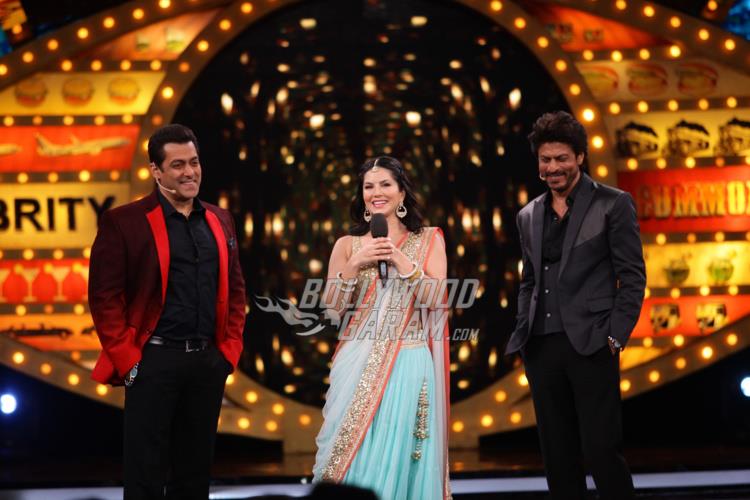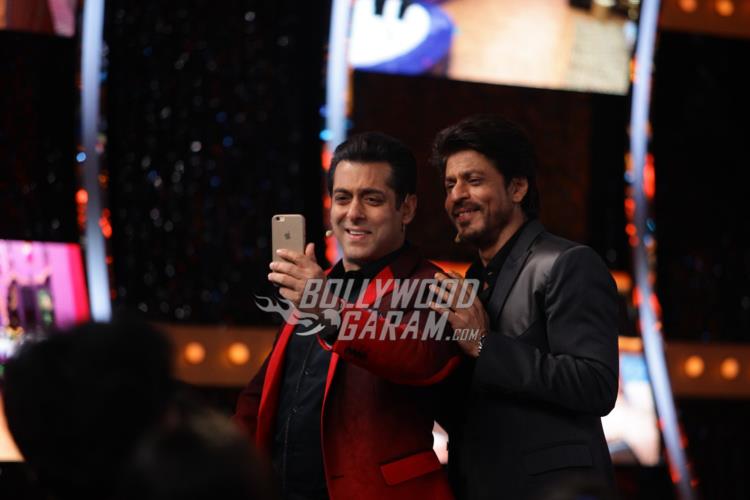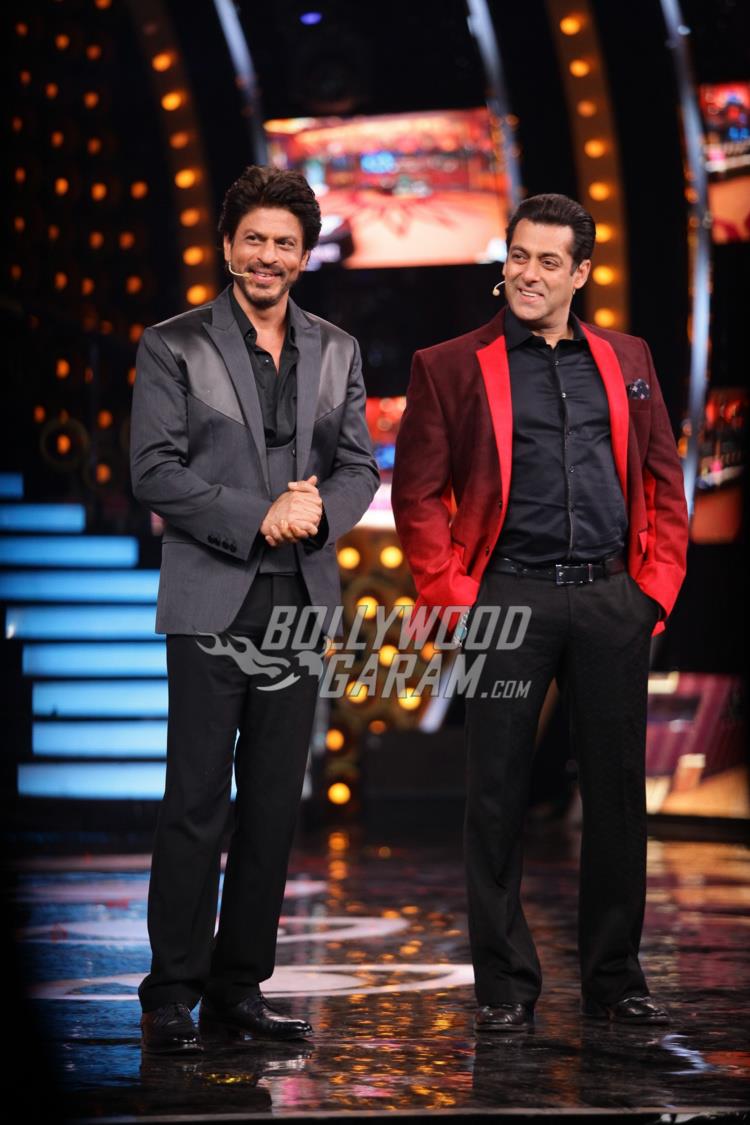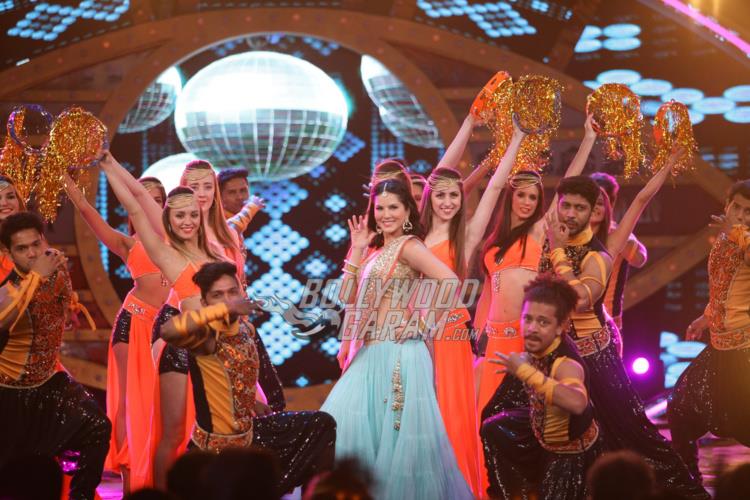 Photo Credits: Colors TV