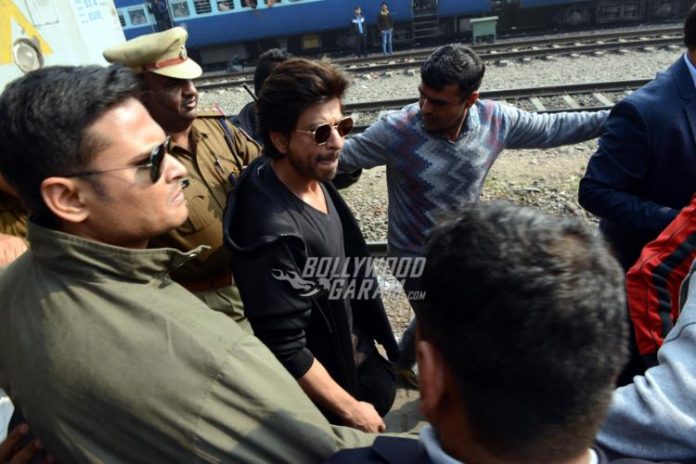 Shahrukh Khan arrives at Hazrat Nizamuddin station
Team 'Raees' decided to step out of the box to promote the movie and decided to travel by train from Mumbai to Delhi. Stars Shahrukh Khan, Sunny Leone along with producer Riteish Sidhwani and director Rahul Dholakia travelled by train and arrived at Hazrat Nizammuddin railway station in New Delhi on January 24, 2017 for promotions.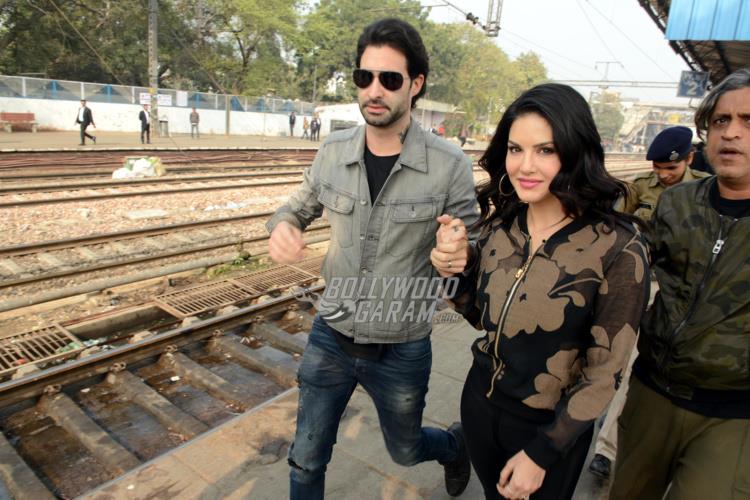 Shahrukh expressed his grief of the death of a relative of one of the journalists at Vadodara Railway Station, travelling with the 'Raees' team. Shahrukh over the stampede situation commented, "It's extremely unfortunate that someone has died. One of our colleagues was travelling with us. Her uncle came down to see her at Baroda. He suffered from a cardiac arrest. It was really unfortunate". The Railway platform saw Sunny Leone along with husband Daniel Weber, Shahrukh Khan, Riteish Sidhwani and Rahul Dhoakia.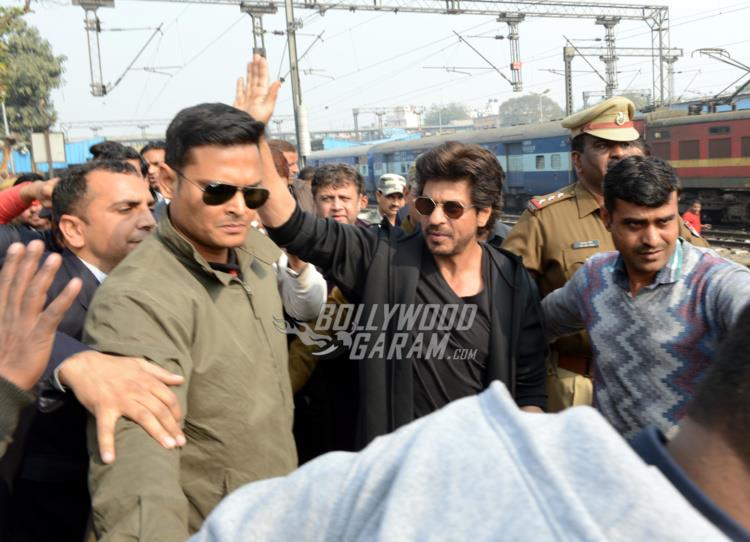 Upon the arrival of Shahrukh and his team, the platforms 2 and 3 at the railway station were blocked with fans and since morning many people were inquiring about their arrival. Rita Chopra, the official at the inquiry desk of the railway station said, "Since morning many have been enquiring about his arrival. I guess we have sold more platform tickets today than usual". The Nizamuddin Railway Station which otherwise is not a very busy station, was cleaned and security was beefed up. The areas were marked with chalk dust and iron barricades were placed.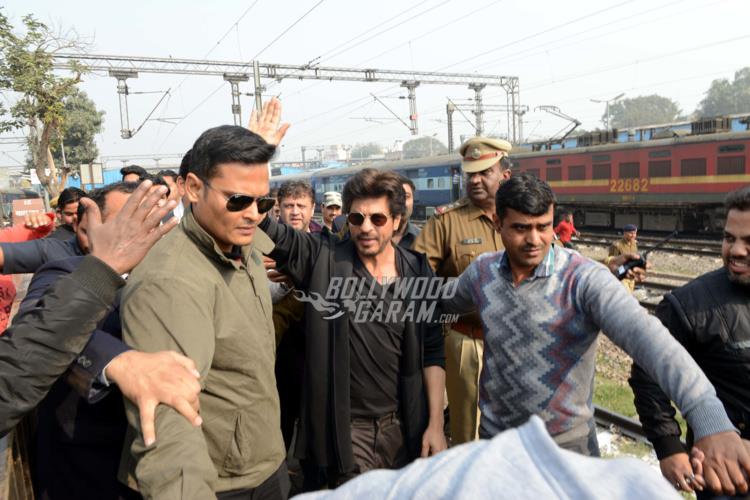 Police personnel were seen holding ropes and the bouncers formed a human chain to make sure Shahrukh departed safely. Many of the fans shared that they had sleepless nights since the day it was announced that Shahrukh would be taking the rail route to visit his hometown. Some of the fans were seen with gifts and many flaunted posters and t-shirts having Shahrukh Khan's pictures on them. Many of the co-passengers were stopped and made to wait till Shahrukh and his team left the station.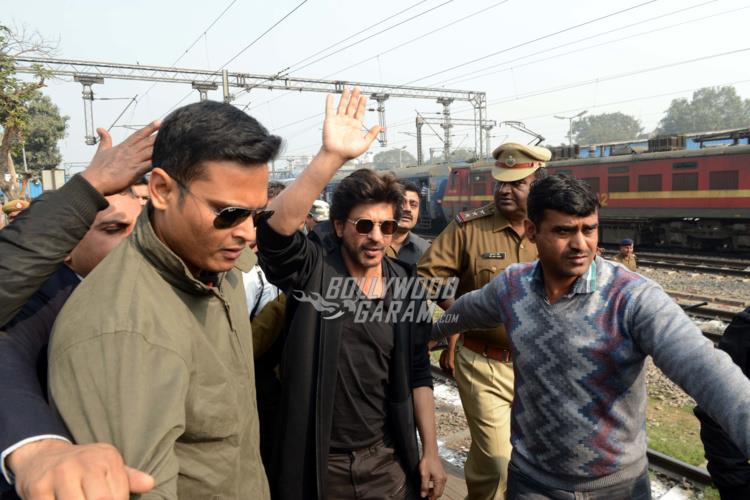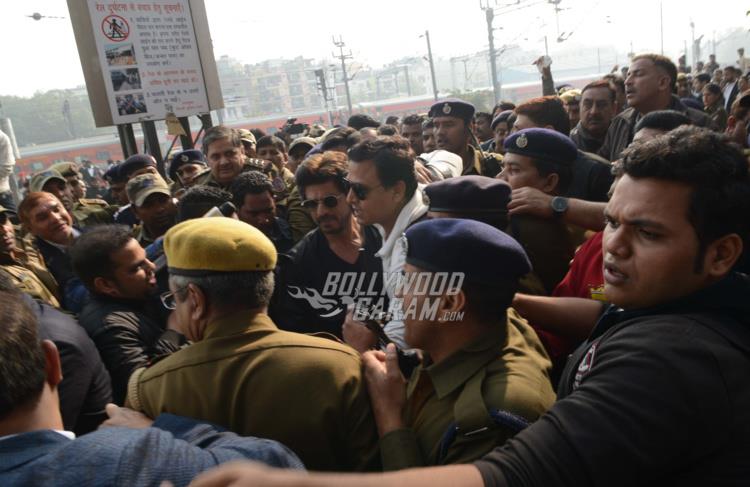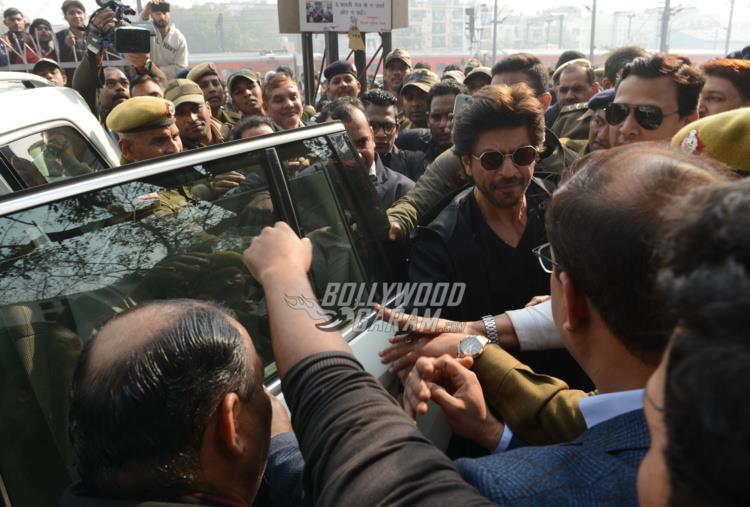 Photo Credits: Viral Bhayani