Shriya Saran shows support for the blind football team
Indian actress Shriya Saran visited the Indian Blind Fold Football Federation demo held in Mumbai on February 12, 2017. The Indian Blind Football Federation is promoted by Society for Rehabilitation of the Visually Challenged, which is a registered NGO. The NGO helps to promote the game with an aim to help get sporting talent recognized and developed.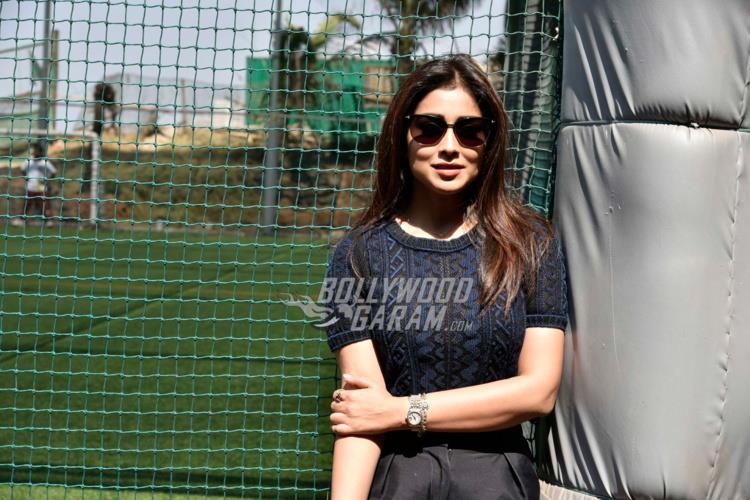 The actress at the event appeared in shorts and a blue top. Saran during the event interacted with the media and said that she was there to support her NGO in Mumbai that works for encouraging the blind people towards the game. The actress also revealed that she is the brand ambassador for the blind football team.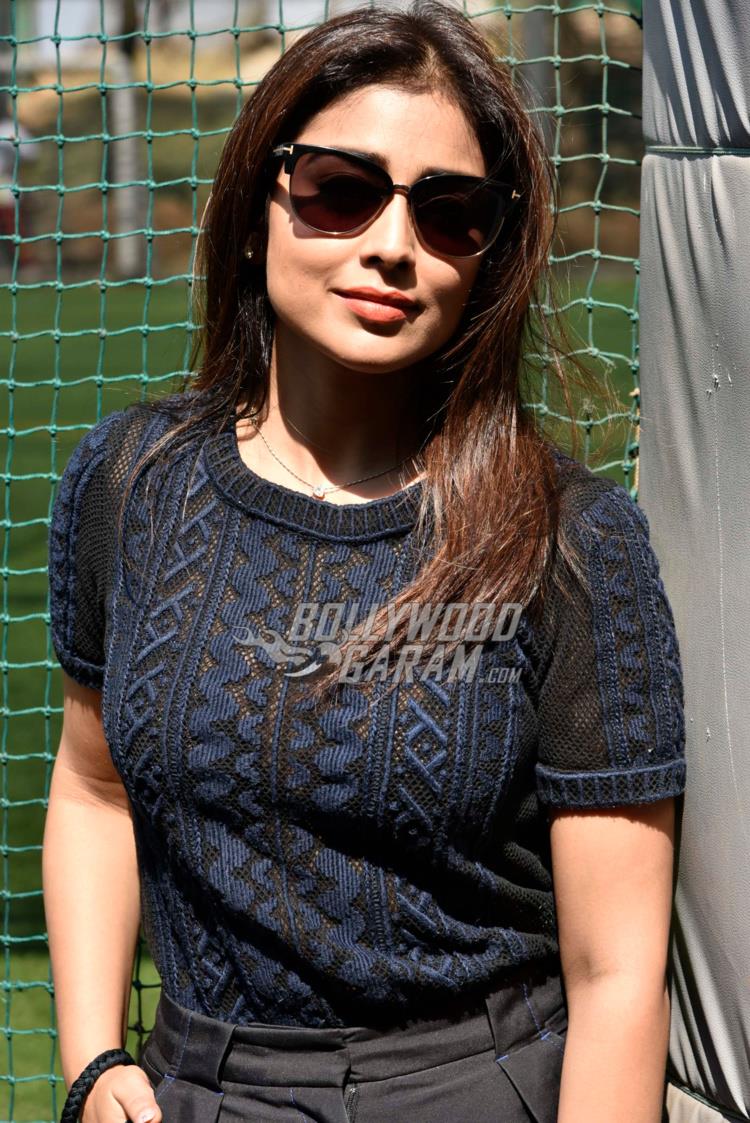 Saran, during her interaction, shared that the blind people do all the routine work just like normal people due to the fact that their sense of touch improves due to the lack of vision. The actress also shared that there are blind people working in her spa, who do daily chores like working, travelling alone, cooking and other such activities. Shriya also appealed that people must stop calling them physically handicapped just due to the fact that they do not have the ability to see but manage to do all the work with ease. The actress also said that such people being blind have better senses than sighted people.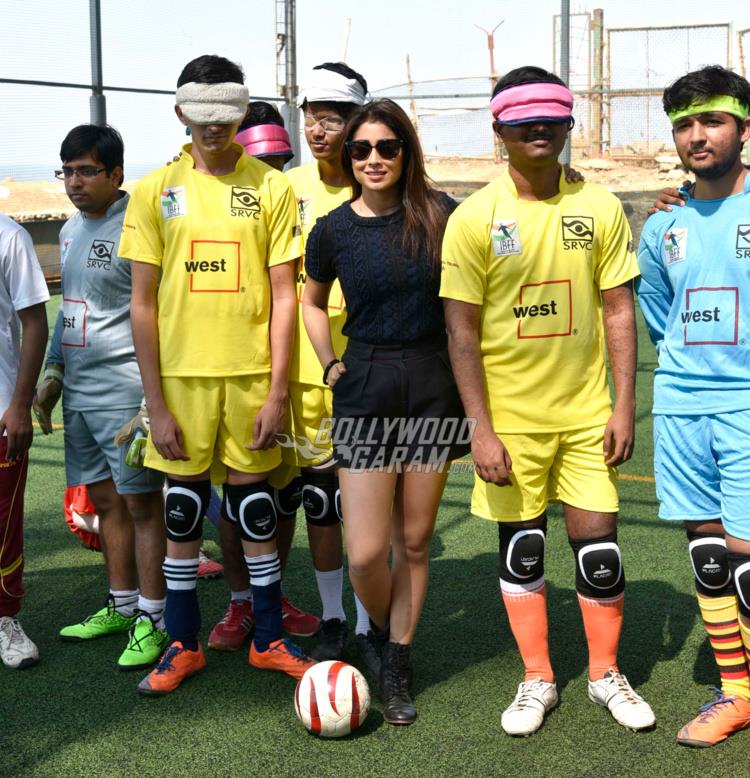 Saran, while pointing out towards the blind football team, said that football is a tough game to play, but these blind people manage to play the game despite being blind.
On the work front, Shriya was last seen in the movie 'Drishyam' opposite Ajay Devgn and is currently filming for the upcoming movie 'Tadka'.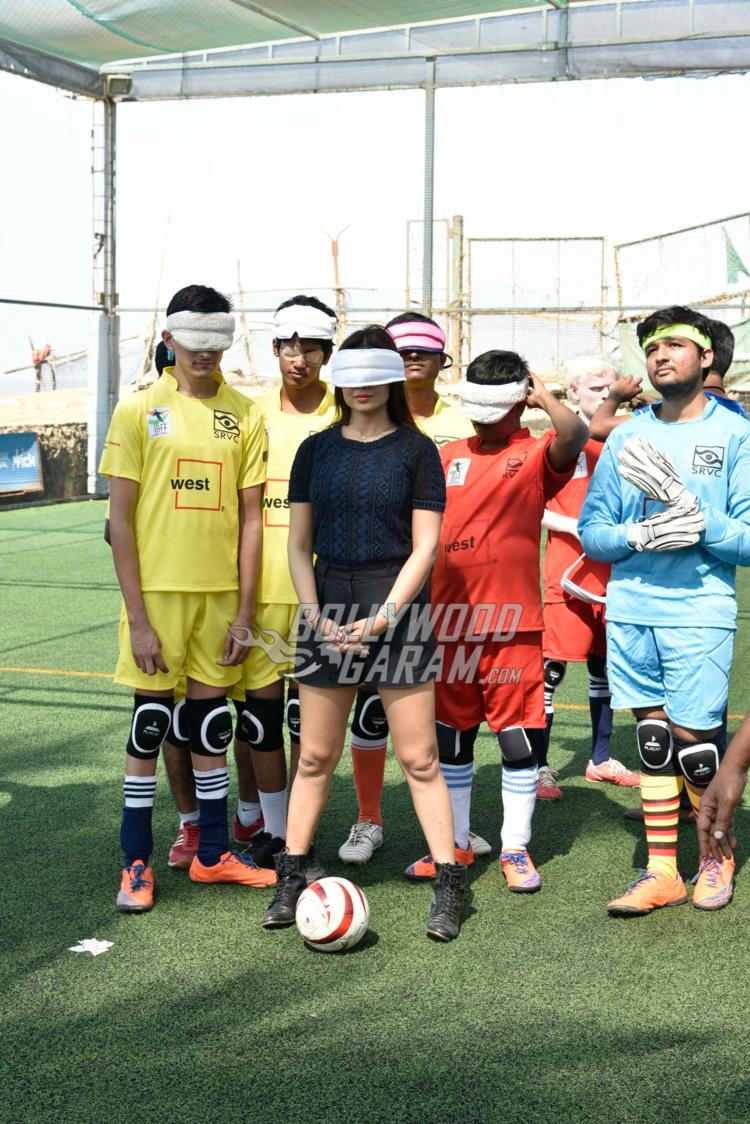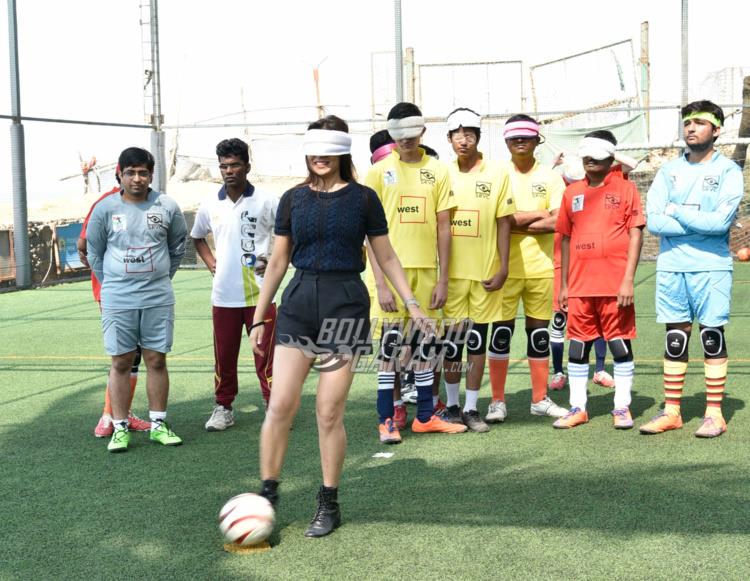 Photo Credits: Viral Bhayani