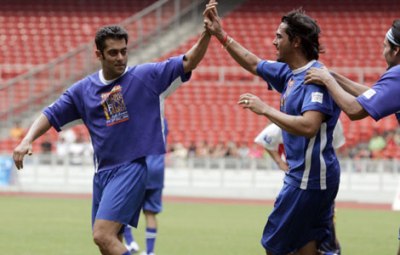 After Karan Johar and Priyanka Chopra, this time it is Arjun Rampal (another Shahrukh Khan loyalist) who is rumored to be warming up to Salman 'Dabangg' Khan. Gossip mills are abuzz with the news that Arjun Rampal is scheduled to make an appearance on Big Boss 6 hosted by Salman.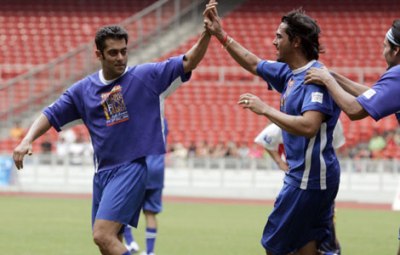 The two hottest Khans of Bollywood had a public fall out a few years ago and since then there has been speculation about their relations with others from the Indian film industry. Arjun Rampal used to be an integral part of the 'Badshah' camp and starred with Shahrukh Khan (SRK) in blockbusters like 'Don', 'Om Shanti Om' and 'Ra One'. However, the rift between the two actors was first noticed when Arjun missed SRK's New Years bash in Dubai. Even before this event he was found heartily praising Salman for his performance in 'Ek Tha Tiger'.
When Salman 'Pandeyji' Khan was questioned about the groupism that is prevalent in Bollywood, he denied it completely and added that he is not interested in other people's lives and does not follow anyone's personal chemistry with others. Whether someone is a friend of SRK or not, it does not make any difference to Salman, according to the star himself. Salman said he was not aware of any fight between King Khan and Arjun Rampal and claimed that he and Arjun are mere acquaintances.