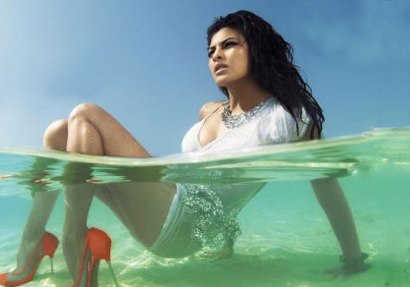 Bollywood newcomer Jacqueline Fernandez will be appearing with some of the biggest names in the Indian film industry in her new movie 'Race 2'. Fernandez has just 6 films under her belt and is looking forward to learning as much as she can while she is in the infant stage of her career. 'Race 2' will be released on January 25, 2013, much to the excitement of Jacqueline as she is looking forward to reaching out to a larger audience with this movie.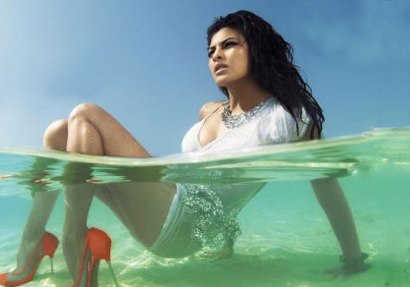 The young actress was all praise for co-star Saif Ali Khan, saying that the actor had helped her with her acting skills. Saif had also advised the 'Aladin' actress about techniques on underplaying her characters on-screen, so as to make the most of her acting ability. According to the 'Housefull' actress, she has learnt some of the nuances of acting from Saif as well.
The Sri-Lankan native said that she has a lot of respect for her senior co-stars like Deepika Padukone, saying that the actress was very professional in her outlook. Fernandez said that she only had a couple of scenes with Padukone, but the latter's professionalism was evident even in those scenes, a quality that the 'Housefull 2' star would like to add to her arsenal.
Working with these bigger Bollywood stars will allow Jacqueline reach a wider fan-base, a fact that is well-known by the young actress.