Movie Name: Running Shaadi
Cast: Amit Sadh, Taapsee Pannu and Arsh Bajwa
Director: Amit Roy
Genre: Romantic Comedy
Running time: 114 minutes
Bollywood Garam Rating: 3/5 stars
Viewers these days demand entertainment and are not driven in a particular genre. Makers of 'Running Shaadi' have just fulfilled the hunger of the audience with some light hearted entertainment.
The story of the movie is about Ram Bharose, played by Amit, who has just left his job, his friend Cyber played by Arsh and Bharose's former employer's daughter, Nimmi played by Taapsee. Thus begins a unique, yet controversial matrimony service to help couples to runaway to get married secretly. Well the entire movie is not just about running away of couples, but also the lead couple getting a bit lovey-dovey.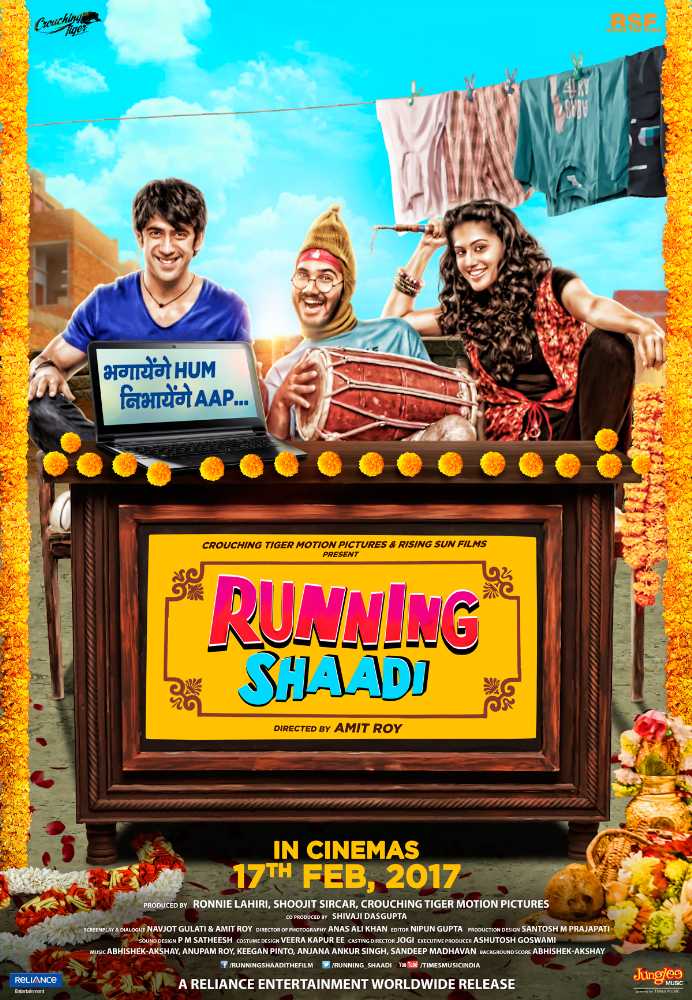 The first half manages to convince the audience about the business but the second half is the actual joyride. There are twists, which can be predictable but entertaining. Even the situations are realistic and some of you might even relate to the characters. The supporting characters in the movie have done a commendable job be it Cyber or Bharose's uncle played by Brijendra Kala. With Taapsee and Amit on board, they surely have proved to be a powerhouse of talent. Taapsee plays a character who is unapologetic while Amit has done well with his Bihari accent.
There is music, but the best part is, it does not come in the way of the story. The director Amit Roy has a good experience in the past of working with Ram Gopal Varma. The movie is definitely engaging, thanks to the fact that it is just 114 minutes long and the makers have not tried to stretch it. Watch the movie to have a good laugh. Caution: all jokes are predictable, yet enjoyable. Do not make it a reason to be disappointed.
Photo Credits: Viral Bhayani