Raashi Khanna spends time with children at Rainbow Children's Hospital
Indian actress Raashi Khanna visited the Rainbow Children's Hospital in Hyderabad on February 16, 2017. The actress was invited as a special guest to observe International Childhood Cancer Day.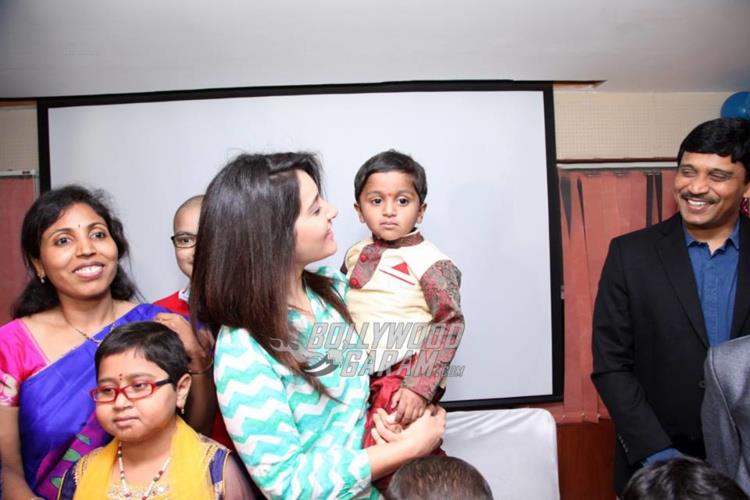 Khanna was seen giving away gifts to the children. The actress had a great time interacting and shaking a leg with the children. Rashi also addressed the audience and said that she was inspired by looking at the developments in overcoming cancer.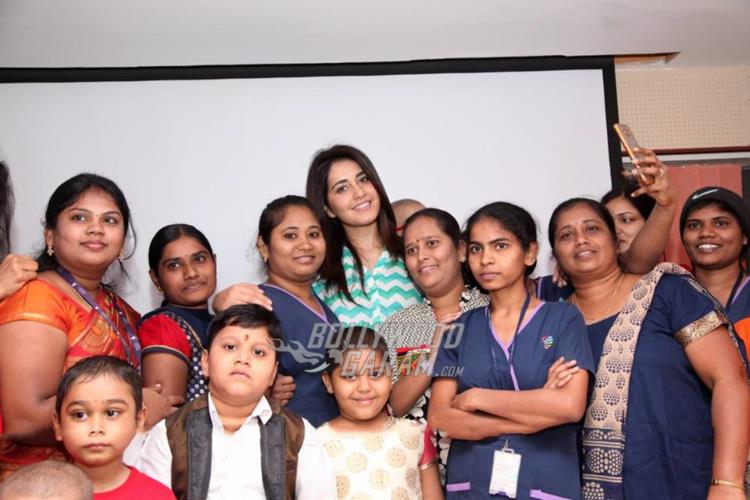 Ms. Khanna is a popular actress in the south film industry and was also seen in the Bollywood movie 'Madras Café'. Rashi played the role of Ruby, the wife of an Indian intelligence officer played by John Abraham, in the spy thriller flick. The actress made her debut with the movie 'Manam' in 2014 and since then she has been active in Telugu, Malayalam and Tamil movies.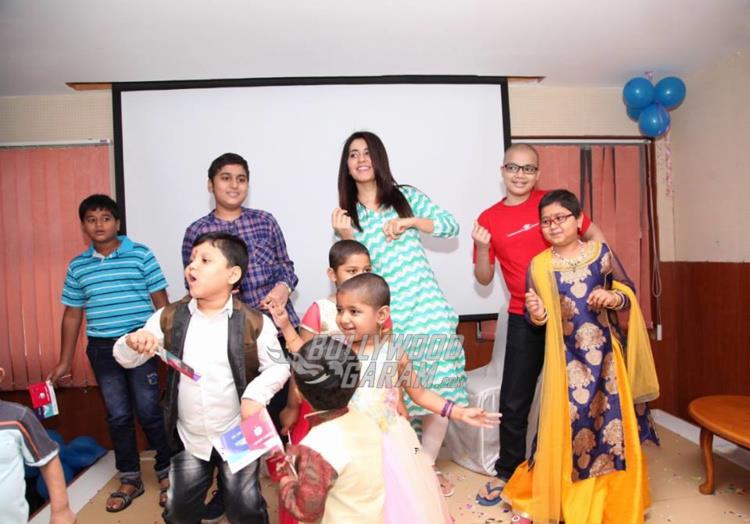 Rashi has her hands full with movie projects down south including 'Oxygen', 'Shaitan Ka Bachcha', 'Touch Chesi Chudu' and more. Khanna underwent acting workshops before she entered the world of movies.
The cancer survivors were happy to interact with the actress, as she is a well known name in the South. Many of them have been through personal struggles with their health and overall well-being, since cancer is a life-threatening disease. Cancer awareness is key in our country, as the number of patients increases and the age of sufferers decreases. Though these children have been suffering for a while now, they were really spirited and joined in the merriment, happily dancing along with Rashi and posing for the cameras.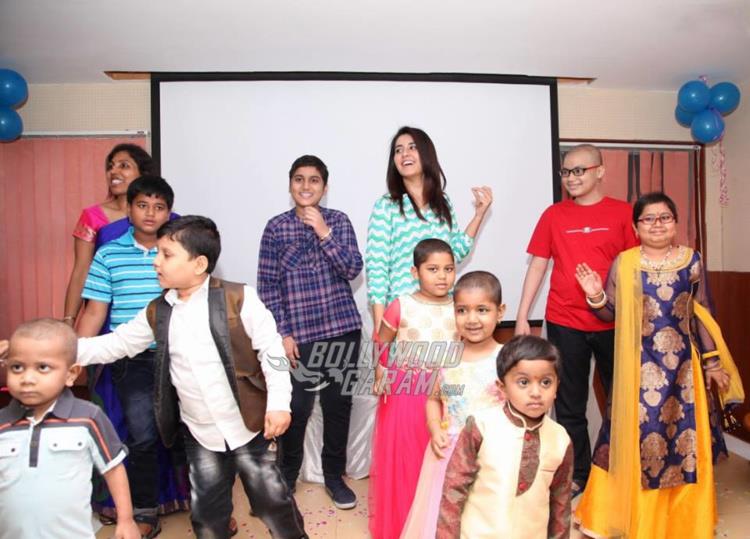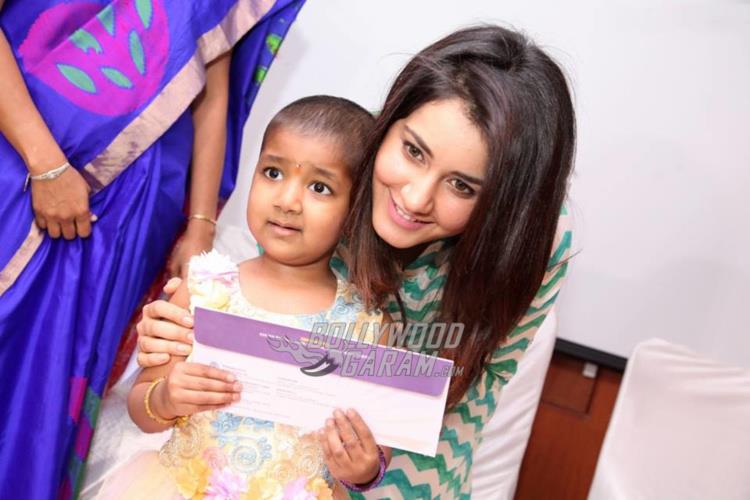 Photo Credits: Viral Bhayani