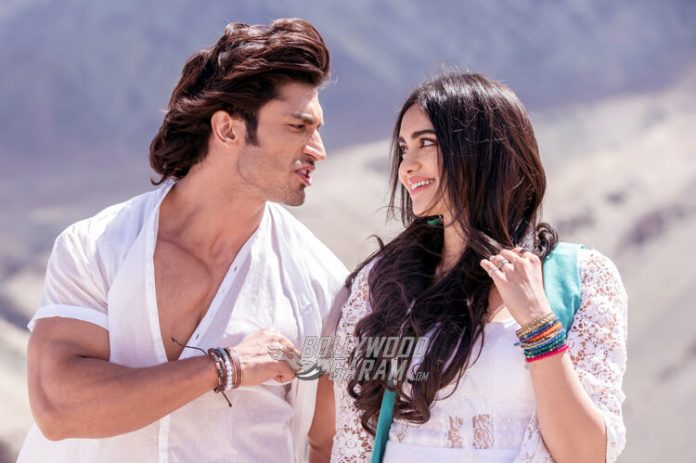 Commando 2 – The Black Money Trail is an adrenaline rush of stunts and action, but falls weak when it comes to story
Movie Name: Commando 2 – The Black Money Trail
Cast: Vidyut Jamwal, Adah Sharma, Freddy Daruwala, Shefali Shah, Adil Hussain and Suhail Nayyar
Director: Deven Bhojani
Genre: Action
Running Time: 2 hours 38 minutes
Bollywood Garam Rating: 2/5 stars
Commando 2 is a sequel to the 2013 movie – Commando: A One Man Army and revolves around the hot topic of black money and demonetization. While the subject is surely interesting, the movie has it's fair share of lows.
The plot revolves around Vicky Chadda (played by Adil Hussain) who secretly launders black money from India. This is when Vidyut Jamwal is appointed to catch hold of him. Vidyut, who plays the role of tough cop Karan, gets right to work. He takes help from an encounter specialist, Adah Sharma and website hacker, Sumit Gulati who joins his team.
The action scenes are bang on, but somehow the makers have failed to maintain the viewer's interest post the interval period. The problem lies in the pace of the story; the movie is slow and fails to grasp the audience's interest even when the mystery is finally revealed. Commando 2 begins on an interesting note, builds up to the climax and then falls flat. The movie lacks a firm plot to hold everything together, thought the action and chase sequences in the movie are top notch.
Coming to Vidyut Jamwal's performance, the action scenes are fantastic! If you're an action fan, then we recommend that you watch Commando 2 for Vidyut Jamwal's performance and action sequences. He has definitely worked hard and has delivered his best, his chiseled body is something to ogle at!
Adah Sharma too looks fabulous in her outfits, but her gestures as a cop become repetitive after a point, in the film.
We believe that Deven Bhojani could have done more to shape the story to compliment Vidyut Jamwal's efforts. Some scenes of the movie remind you of Hollywood action thrillers like 'Mission Impossible' and 'American Superhero', but sadly, fail to have the same impact.
Check out these exclusive stills from the song Tere Dil Mein which feature Adah Sharma and Vidyut Jamwal –
We recommend that you watch the movie to see all the hard work Vidyut Jamwal's put into doing the hardcore action scenes!