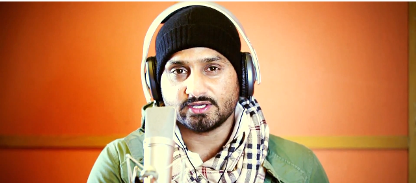 Indian cricketer Harbhajan Singh seems like he has some intentions of changing his career. Singh might get into a full-fledged singing career, starting off with the song 'Ek Suneha'.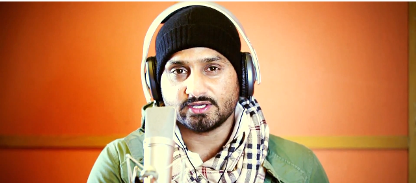 The cricketer has also posted a link on Facebook and Twitter in regards to his new venture. Singh Tweeted, "Watch my first song ever sung by me on youtube.. type harbhajan singh-ik suneha ..thanks a lot for ur love and support guys… bless (sic)."
Harbhajan was helped by his cricketing friends Virat Kohli and Yuvraj Singh to promote his song on the website. The new song is a recital and has been composed by Sanjay Glory. However, this is not the first time the cricketer has tried something out of his comfort zone. Earlier Singh has walked ramps and also done modelling for a whiskey brand.
In the past, Harbhajan has also participated in dance reality shows and is known for having a colorful life outside the cricket world. The off-spinner has now also decided to venture into producing films. The sportsperson said that cricket was his first love and that it will always be so, he went on to clarify that he will not be acting in movies, but will produce them as a side business. The controversial cricketer decided to venture into singing and production after he was removed from the Indian National Cricket Squad.