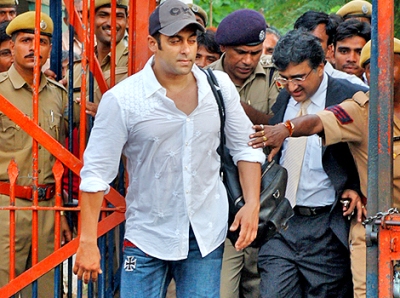 Bollywood superstar Salman Khan's past may finally be catching up to him. The actor's 2002 hit-and-run case will be tried on March 11, 2013 in a Mumbai court. After almost 10 years of postponements, the case against the 'Bigg Boss' host of culpable homicide not amounting to manslaughter has been brought to the fore, following persistent complaints by social activist Santosh Daundkar.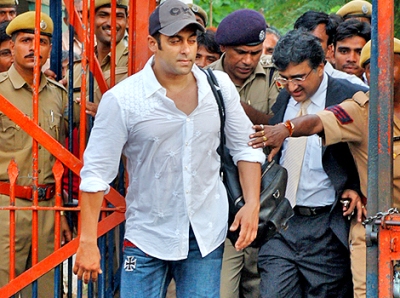 Daundkar has made strong claims against the 'Dabangg' actor, saying that the case has been stretched for well over 10 years, due to the fact that the prosecution was hand-in-glove with the actors ensemble. He also said that false evidence was brought into play by the police and facts had been manipulated to delay proceedings.
The 'Ek Tha Tiger' star had rammed his vehicle into a bakery in Mumbai's Bandra area on September 28, 2002, killing one pavement dweller and injuring four others. He then proceeded to woo the Bombay High Court, saying that it was not his intention to kill anyone. He was booked though and over the years the police and courts have been deliberating over the issue. Cases were filed for rash and negligent driving after the actor had appealed against the initial charges of culpable homicide not amounting to man slaughter.
Salman Khan's acting career now hangs in the balance, as a guilty verdict will cause him to spend 10 years in prison.