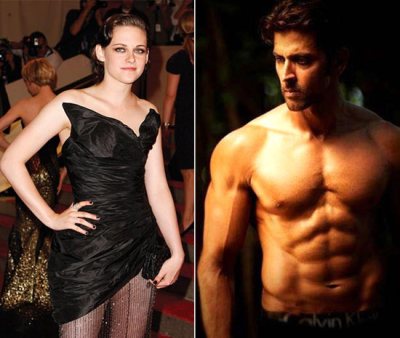 Bollywood actor Hrithik Roshan has not only impressed his fans in the country but also abroad, so much so that the Hollywood actress Kristen Stewart has expressed her wish to work with the 'Krrish' actor.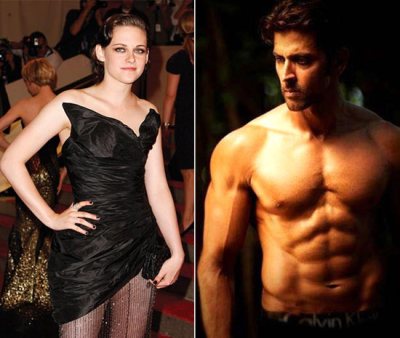 The 'Breaking Dawn' actress said in a statement that if she was given an opportunity with a good script then she would love to work with Roshan. Talking about the 'Agneepath' star, Stewart said that he is a wonderful actor and is also good looking. The statement added, "In fact, if I have a boy, I would want him to look like Hrithik Roshan, but with Rob's (her real-life boyfriend and on-screen husband) eyes".
Two years ago there were reports in Bollywood that filmmaker Shekhar Kapur wanted to cast the Hollywood actress for his project 'Paani' with Hrithik. At present, Kristen is awaiting the release of her movie 'The Twilight Saga: Breaking Dawn – Part 2', in which she plays the character of Bella. While talking about the role the actress said that the character has received plenty of criticism as she sacrifices so much for her man. The movie has been directed by Bill Condon and will be released this year.