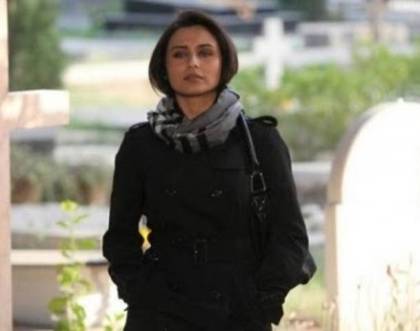 Actress Rani Mukherjee had once played the role of a journalist in the movie 'No One Killed Jessica' (NOKJ). Now the actress is once again all set to play a similar role for her upcoming movie 'Bombay Talkies.
The movie has been weaved together using four stories by four directors, those being Karan Johar, Anurag Kashyap, Zoya Akhtar and Dibaker Banerjee. The movie is actually a tribute to 100 years of cinema in India. The story, which will be directed by Karan has Rani, Randeep Hooda and Saqib Saleem.
Johar and Rani Mukherjee have been best friends ever since they entered the film industry with the movie 'Kuch Kuch Hota Hai'. The two have also shared a long professional relationship. The spokesperson of the movie said, "Rani will be essaying the role of a journalist in the film. She is paired opposite Randeep. The duo are sharing screen space for the first time".
Sources from the production unit said that the filmmaker had just briefed Rani about the role and the actress effortlessly got into her character. Rani was well appreciated for her role in NOKJ. The new movie is all set to hit the theaters on May 3, 2013, where Rani and Randeep will be seen as a married couple.