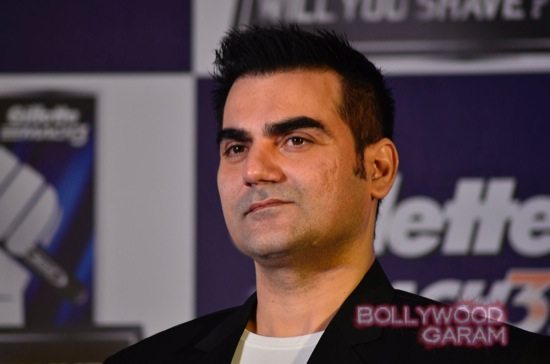 Is Arbaaz Khan in a committed relationship yet?
When the news of Arbaaz Khan and Malaika Arora first broke, fans were stunned. The couple had been together for nearly 18 years, and seemed like two happy peas in pod. Though they tried to reconcile, mostly for the sake of their family, after three years being apart, let's just say they are never, ever getting back together.
Since their parting, Malaika Arora was romantically linked to 2 States actor, Arjun Kapoor. However, the stunning star denied that there is anything going on between them. She said at the time, "Arjun is a very good friend of mine. But people give a very different meaning to it, which isn't true." While Malaika's personal relationships are being scrutinized, her ex was relatively out of the limelight.
Until now. Arbaaz Khan has been posting images of himself and various gorgeous women on his Instagram account. From the looks of it, to the general eye, it seems that he's exceptionally close to all of them! So, the media was obviously really curious about what is going on in his love life. And these are Arbaaz Khan's words, as told to DNA, "I am dating, yes. But we are not…As of now, there is still a long way to go." And when he was specifically asked about each of the women he's been posing with on social media, he said that they're typically "good friends".
It seems that Arbaaz Khan isn't one for serious relationships. In fact, he once spoke about how he and Malaika Arora got together and married. He said, "I feel there is a time and an age for sowing your wild oats. I had that phase before I was 26 when I met Malaika. Before that, I was playing the field. I was not in committed relationships, I had a number of girlfriends. When I met Malaika, I felt the need to get married after four years of dating, we got married when I was 30. I really don't know whether I have it in me at this point to go through the entire scenario of commitment and giving it everything. The mindset right now is that if somebody comes in my life, I will see it then…Maybe even let it go on the way it is, rather than making any promises or commitments."
It's always sad when a couple breaks up, but we wish both Arbaaz and Malaika happy futures as they remain united for the sake of their kids.
Image Credit: Viral Bhayani