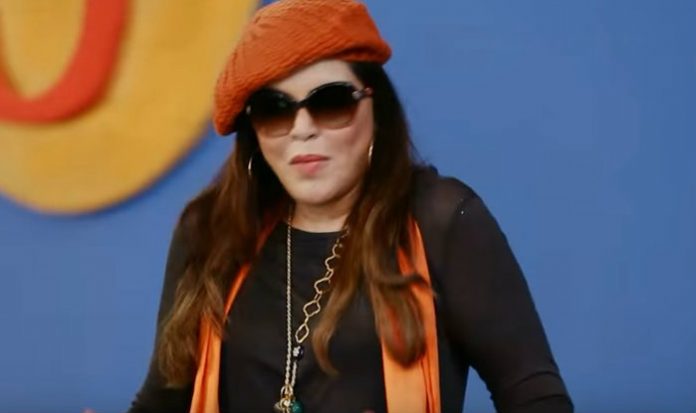 Yesteryear actress Zeenat Aman to make a comeback as love-guru in web series
Zeenat Aman ruled the 90s with her iconic style and oomph. And this beauty queen is not set to make a comeback with a bold web series – Love, Life and Screw Ups. The actress and 90s style icon even shared her first look from the series which looks refreshing and new!
The web series is a light hearted take on the lives of eight friends who turn to Zeenat for advice on relationships, flings and life. Zeenat is known for always being bold on and off screen. Be is films like Satyam Shivam Sundaram or her personal life, she has always been brash about her affairs. So in Love, Life and Screw Ups, she will be seen playing the role of a matured woman, who has seen it all in her youth and is now guiding these youngsters.
This is not Zeenat Aman's first comeback after her break from Bollywood in late 90s. She was seen in a movie is 2013 which tanked at the box office. The beauty queen who rose to fame after winning the title of Miss India Asia Pacific in 1970 made her Bollywood debut with Hulchal in 1971. But after the success of her film Hare Rama Hare Krishna, in which she played the role of Janice, there was no looking back for her! She went on to play bold roles in hit films like – Yaadon Ki Baarat, Roti Kapda Aur Makaan, Satyam Shivam Sundram, Manoranjan, Shalimaar and Qurbani. The actress decided to take a break from films after getting married in 1985 to Mazhar Khan. However, after a tumultuous personal life, re-marriage and struggles, the 65 year old actress is set to give her career another kickstart with the web series –  Life and Screw Ups. 
Also read – Zeenat Aman makes singing debut with Love, Life and Screw Ups!
Directed by Kapil Kaustabh Kumar, the web series is produced by Yuvraaj Parashar and the two will also be seen acting alongside Zeenat. The show features some known names too, including, Mita Vashisht, Dolly Thakore and Bigg Boss contestants Shonali Raut, Sushant Digvijakar and Diandra Saoares. The series talks about day to day common problems of young couples ad even delves into serious issues like tolerance in love, arranged marriages, single parenthood, extra marital affairs, adultery and LGBT.
Makers of Love, Life and Screw Ups recently released a raunchy trailer of the show. But with so much happening in it and so many faces, the trailer fails to connect with audiences. It moves a bit too fast without conveying the essence of the show.
See the official trailer of web series – Love, Life and Screw Ups