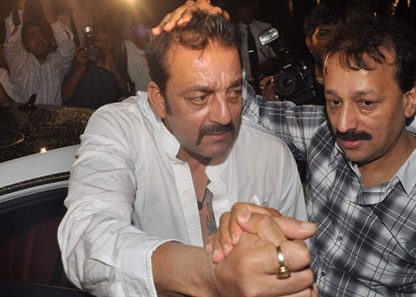 Apart from Bollywood, the whole nation was in shock when the Indian Supreme Court announced its verdict for the future of actor Sanjay Dutt. The film star was on trial in relation to the 1993 serial blasts in Mumbai and was sentenced to 5 years in prison.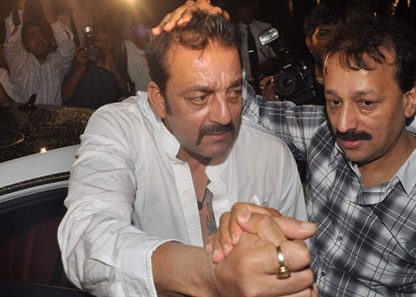 The film industry has divided opinion on the judgement, but sources have revealed that the actor is now back to work. Close friends of the actor revealed that Sanjay has also started shooting for TP Agarwal's movie 'Policegiri', at Film City in the Goregaon area of Mumbai.
After the Supreme Court gave its decision, Sanjay assured his fans in a press release that he would complete all his projects in time. The 'Munna Bhai' actor even met up with filmmakers Raj Kumar Hirani, Rahul Aggarwal and Apoorva Lakhia, to discuss their projects. The actor and the makers then decided that they would immediately begin shooting, as they have limited time in hand.
Reports say that Dutt was supposed to begin shooting from March 23, 2013, but the verdict had affected the actors mental state and he was trying to cope with the issue. Due to these circumstances, the shooting for Dutt's various projects had to be cancelled and the makers too were aware of the ongoing situation.