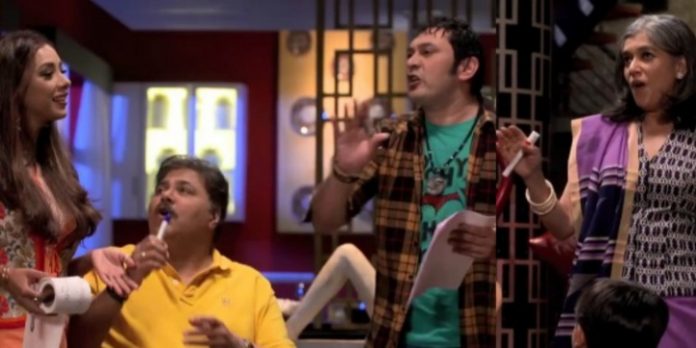 Sarabhai Vs Sarabhai new trailer video will leave you wanting more
Makers of Sarabhai Vs Sarabhai are inching closer towards the release of the much awaited new season of the hit comedy show that enthralled Indian television audiences for years now. After a glimpse of the sets of the new show, a new trailer of the crazy family has been released on the video-on-demand site HotStar.
The trailer shows the entire family together as they try to figure out the name of the new season. The suggestions from different characters is distinctive of their peculiar characteristics like Monisha suggests "Sarabhai Vs Sarabhai Masala Marke" to which Maya Sarabhai replies that it is a "gastronomically middle class name".
At the end of the trailer, Sahil Sarabhai appeals to the audience to suggest a suitable name for the upcoming season and that the best name will become the title. The best part is that all the old characters are back to the same platform to once again create a crazy family confusion.
The shooting of the fresh season has begun and is likely to begin streaming from May 2017. Director J.D. Majethia in his earlier video has assured that the new season will be even more funny. Video-on-demand site HotStar also posted the promo on its official Facebook page and wrote, "ATTN: The Sarabhai family is in dire need of YOUR help!". Sarabhai Vs Sarabhai is returning after a gap of 11 long years on public demand.
Indian television is slowly turning digital as the demand for online streaming rises. Ekta Kapoor, who is known for her saas-bahu soap operas has also turned to creating digital programming with topics that are more modernized and take on taboo topics. It gives users the freedom to watch their favorite shows on-demand. We are sure going to catch up on our dose of Sarabhai vs. Sarabhai!
Photo Credits: Hotstar