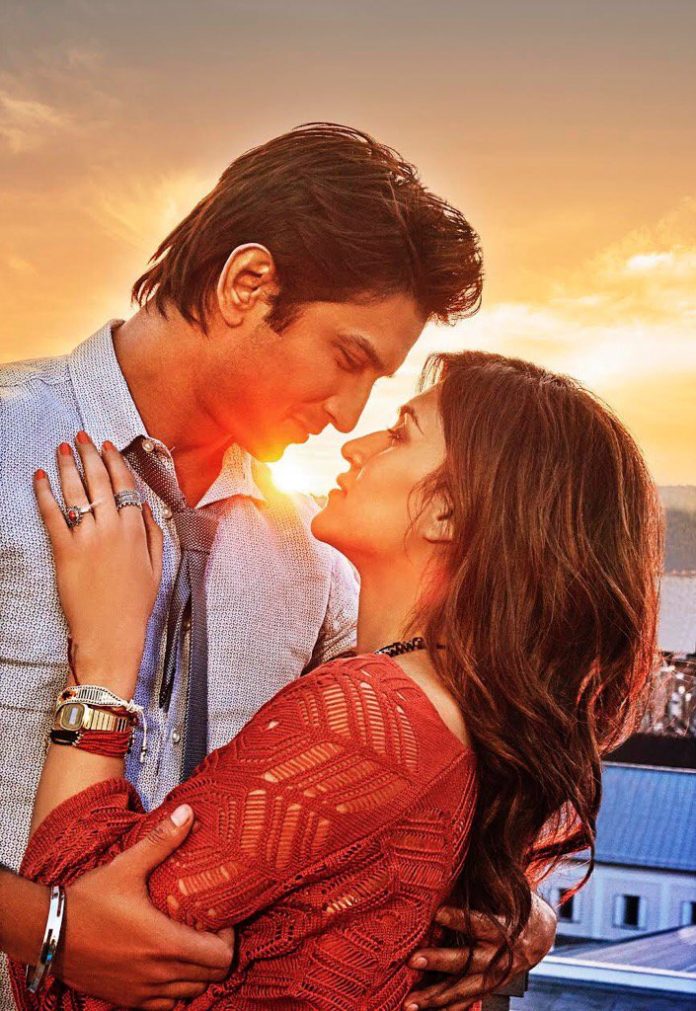 Ik Vaari Aa is a separation track from Raabta which celebrates love
Raabta stars Sushant Singh Rajput, Kriti Sanon and Neerja fame's Jim Sarbh in lead roles. It's recently released movie trailer also revealed a surprise element – a cameo role of Rajkumar Rao as a 324 years old tribal man! Raabta's official trailer has definitely piqued the audience's interest and fans are eagerly looking forward to this love story with a twist, which spans across 300 years. This is Sushant Singh Rajput and Kriti Sanon's first film together and the rumored real life couple are sure to ignite the screens with their reel life chemistry.
The first track from Raabta, Ik Vaari Aa is a celebration of the couple's love and even though it's a separation song, it's a happy one. The song is sung by the evergreen Arijit Sing and has been composed by Pritam. Raabta revolves around the love story of Shiv and Saira who are lovers from a previous birth. Soon the trailer shifts to being an action thriller with a beast determined to destroy the happy life of King Shiv (Sushant) and Queen Saira (Kriti). The two spend the rest of their time reminiscing the good times they spent together and the song perfectly captures this emotion.
Kriti and Sushant even tweeted a poster of the song which read, "They knew it. Time, Distance, nothing could separate them, because they knew they had a Raabta."
Even distance couldn't separate them. Because they knew they had a #Raabta. #IkVaariAa out in just 1 hour… @itsSSR @kritisanon pic.twitter.com/bM9mr5jd21

— Raabta (@RaabtaOfficial) April 21, 2017
Watch the official music video of Ik Vaari Aa right here –
Photo credits – Priya Gupta official Twitter account