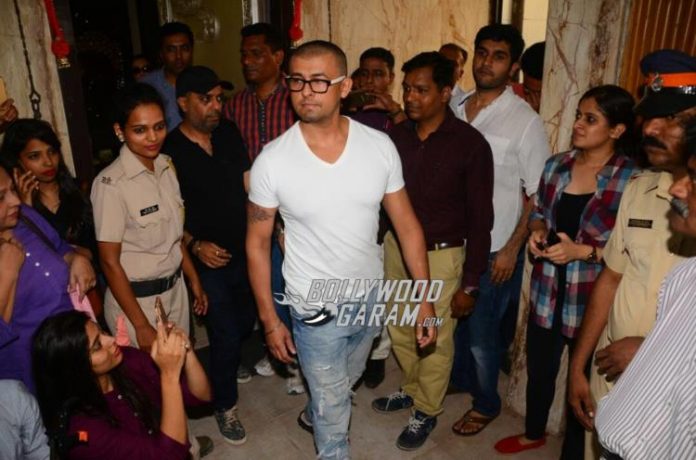 Sonu Nigam posts another tweet of a video recording of azaan before sunrise
The religious controversy with Sonu Nigam doesn't seem to be coming to an end. Last week, he tweeted about having to listen to Islamic morning prayers called azaan. According to tradition, the prayers are announced on a loudspeaker from a local mosque during the early hours of the morning. According to the singer, it disturbed his sleep. In fact, he had a lot to say about it.
At the time, he tweeted out comments like, "God bless everyone. I'm not a Muslim and I have to be woken up by the Azaan in the morning. When will this forced religiousness end in India" and "And by the way Mohammed did not have electricity when he made Islam… Why do I have to have this cacophony after Edison ?" and even went on to say, "Gundagardi hai bus…"
And again, he posted a new tweet early this morning. The tweet is a video of an early morning azaan taking place. He tactfully captioned it, "Good morning India". You can view that video below.
When he tweeted last week, he earned the ire of a local cleric who announced a fatwa against him. According to the fatwa, the person who shaved the controversial star's head and honored him with a garland of worn out shoes, would be awarded. Sonu Nigam then took it upon himself to shave his own head in public, to save his skin. But it looks like he's not letting this controversy die down. He seems to be adding fuel to that fire. And knowing from the history of the country, stirring up religious sentiments has never ended well. And it is the common man, not the protected fire-starter that bears the brunt of it.
When celebrated lyricist Javed Akhtar was asked about this, considering he is of the minority faith, he very peacefully and diplomatically responded, "I think be it a masjid, mandir, church or gurudwara, whatever is the place, do your prayers, but it shouldn't disturb anyone else."
Meanwhile, Twitter has responded to Sonu Nigam by accusing him of "hypocrisy". People are pointing out that the singer regularly participates in Mata Ki Chowki, a festival that is celebrated all night, as well as other festivals that are meant to be celebrated after dark. The star has not yet responded to that.
Photo credits – Viral Bhayani