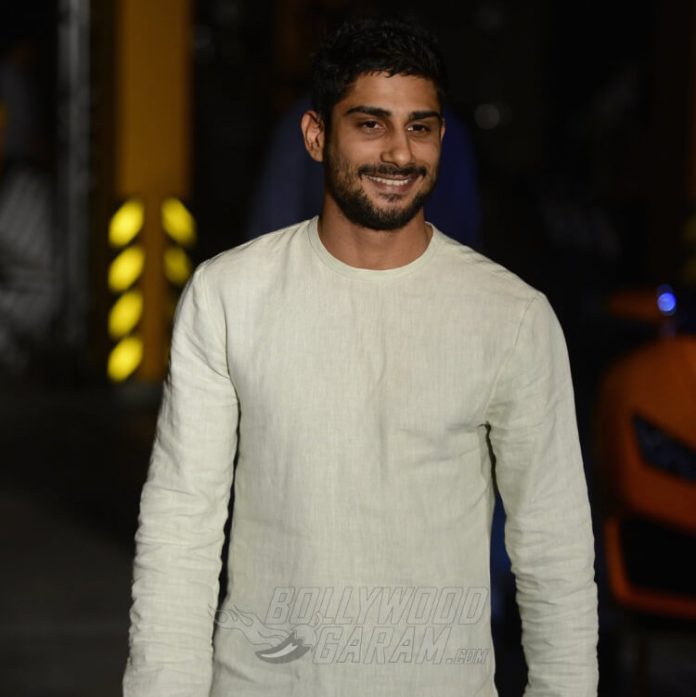 Bollywood actor Prateik Babbar has chosen to come out clean about his drugs addiction and reveals future career plans
Prateik Babbar, who revealed his struggle with addiction to drugs in a tell-all interview last year, has opened up about the reasons for his confession. In a recent interview with news agency IANS, the 30-year-old actor said that he decided to come clean about his substance abuse because his fans were wrongly under the impression that he was leading a happy life. He wanted people to know the dark side of his addiction and the truth about his downfall, while correcting any 'false impressions' the public had about him.
In a telephonic interview with IANS the actor quoted, "There was a part of my life that people didn't know about. All these years, people, fans and admirers saw me in a certain way as a good actor, a happy guy. But that wasn't the case. I wasn't happy, I wasn't being good to myself. I was a heavy addict. It was a huge problem. I wanted the fans and admirers to know that side of my life. I didn't want them to have any false impression and that is why I wanted people to know about the downfall of my life. I wanted to tell them this happened to me and I am not perfect."
Prateik admitted that he isn't a perfect human being and still considers himself to be a 'work in progress'. He says finding peace is a 'full time job' as he strives to be a better person in every way that he can, including as a brother and an actor. He has successfully kept away from drugs and alcohol for over a year now, and is fully focussed on putting the dark days of addiction behind him. While he still chooses to stay away from social events and parties, the actor was last seen at LFW Summer/Resort 2017 walking as a showstopper for ace fashion designer, Kunal Rawal.
The son of veteran actor Raj Babbar and late actress Smita Patil, Prateik made an impressive debut in 2008 film Jaane Tu… Ya Jaane Na, and went on to feature in films like Dhobi Ghat, Dum Maaro Dum and Aarakshan. His last starring role was in 2013's Issaq, after which he has been on an extended sabbatical. He is now set to make a comeback in Bengali film Auroni Taukhon, while he is also in talks with producers about future Bollywood projects. The actor also made headlines in the past for his relationship with Amy Jackson.
Away from acting, Prateik plans to write a book about his struggles with drug addiction, and is also launching a wellness centre in Himachal Pradesh later this year. Glad to have finally found peace and come to terms with the complications in his life, the rehabilitated actor is now looking to help people who might be going through similar problems.
Photo credits – Viral Bhayani