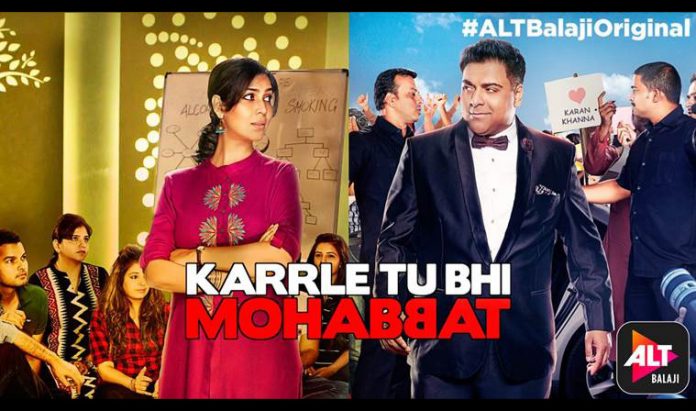 The extra episode of the Sakshi Tanwar and Ram Kapoor starrer will air on Balaji ALT today
Ekta Kapoor's Balaji ALT has taken the internet by storm with it's line up of bold and engaging shows. Be it taboo topics like gay love, bold shows like Dev DD or timeless shows like Karrle Tu Bhi Mohabbat, the online channel has become an instant hit with audiences.
Karrle Tu Bhi Mohabbat stars the famous on-screen couple, Sakshi Tanwar and Ram Kapoor who take us back to their sizzling on-screen chemistry in Bade Ache Lagte Hain. The much talked about show premiered on Balaji ALT on April 16 and was initially suppose to have only 14 episodes. However, on public demand, makers of the show have added a 15th episode to the show to keep the momentum of interest in the web series going. The special episode is scheduled to air today on the channel and will viewers some closure on how the love story of Dr. Tripura and actor Karan Khanna blossom. Followers of the show are already speculating the announcement of a season 2 of the show – let's keep our fingers crossed on this one!
Though Karrle Tu Bhi Mohabbat started on a boring note, the story quickly progressed into an engaging love story which got audiences hooked in no time! This was one show which was certain to be a hit even before it's release owing to Ram and Sakshi's pairing.
You can watch the special episode of Karrle Tu Bhi Mohabbat right here. And if you haven't gotten around to watching the series yet, here's Karrle Tu Bhi Mohabbat's review to help you out!