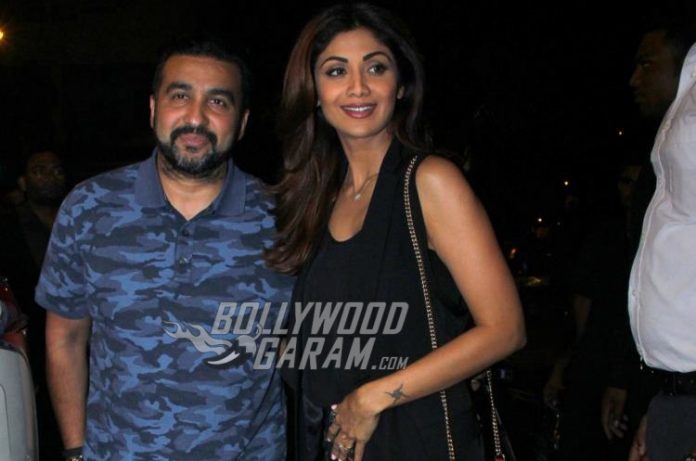 Shilpa Shetty and Raj Kundra's company Best Deal TV in trouble for not paying dues to suppliers
Actress and entrepreneur Shilpa Shetty and businessman husband Raj Kundra have been booked for cheating. A FIR has been filed against the famous couple and their company Best Deal TV, by the Kongaon police in Bhiwandi. Best Deal TV is a home-shopping company owned by Shilpa and Raj. A textile based company in Bhiwandi, Mumbai has alleged that the two have failed to pay their dues worth Rs. 24 Lakh.
Shilpa and Raj's company Best Deal TV had a deal with the Bhiwandi based company, Bhalotia Exports in 2015. According to the deal, Bhalotia Exports would provide bedsheets to the company at wholesale rates and that Best Deal TV would pay them after taking their cut from the payment that they receive from the customers.
Owner of Bhalotia Exports Ravi Bhalotia has alleged that they supplied bedsheets and pillow covers between July 2015 and March 2016 but the company failed to pay the price, despite repeated reminders. Bhalotia, at a point, stopped supplying goods and a new agreement was formed in 2016 with a promise to be regular at paying dues. Even then Best Deal TV failed to pay the dues and Bhalotia stopped supplying in August 2016.
The police has recorded a statement from Bhalotia and have registered an FIR of cheating under the Indian Penal Code against the entrepreneur duo. An officer assured that they would verify the claims that have been made in the complaint and then decide on a further course of action. Meanwhile, there were reports that Best Deal TV is going through a rough phase, and Kundra had in December 2016, resigned as the CEO of the company. Kundra, while stepping down as the CEO, said that demonetization came at a bad time for the company.
Photo Credits: Viral Bhayani