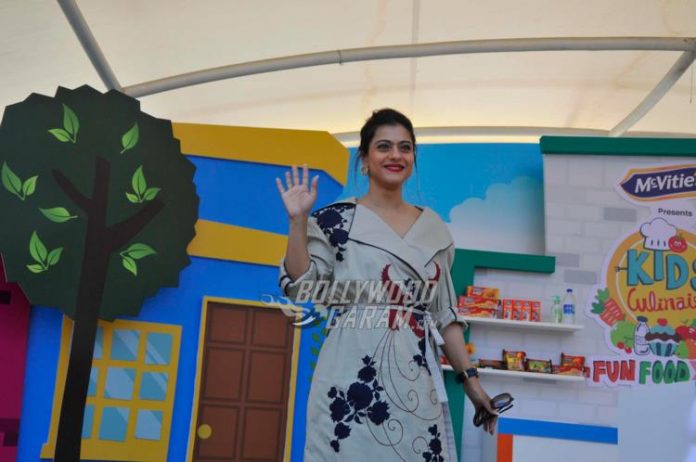 Kajol serves up a clarification post on the beef dish controversy
Kajol seems to have found herself in a soup, over posting a video on social media with a beef dish. This past weekend, she was ruthlessly trolled by the internet for the video. It was sensed that she had uploaded the post to poke fun at Maharashtra's beef ban. But observers are calling her a hypocrite, since her husband, Ajay Devgn is considered a "Hindu Nationalist".
Kajol posted a video of her dishing about a recipe created by her friend. In the video, she jokingly says she's being served "beef pepper water with dry lentils and dry beef' that was whipped up by her friend, Ryan Stephen. If the veteran actress hadn't mouthed the word "beef" in the video, this faux pas would have gone unnoticed and her social media followers would have been none the wiser.
After facing this backlash from multiple users, Kajol posted a clarification note to her Twitter account. It reads: "A video of me at a friend's lunch said that there was a beef dish at the table. That's a miscommunication. What was shown was buffalo meat, that is a legally available meat. I'm issuing this clarification because this is a sensitive matter that may hurt religious sentiments, which is not my intention."
The topic of beef is becoming a thorn in the nation's side. For the past few days, daily reports are emerging of victims being lynched by mobs for being around the revered cow. To have a celebrity post such a video to social media at such a time, would definitely face backlash. Since she started trending on social media, Kajol has taken down the video, but a collage of her infamous dinner with friends is traceable on Instagram.
— Kajol (@KajolAtUN) May 1, 2017
Image Credit: Viral Bhayani