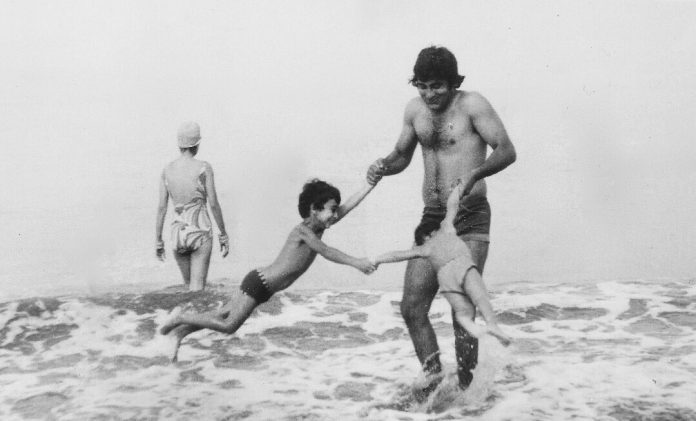 Rahul Khanna's throwback picture on Instagram is heart wrenching
Legendary actor, Vinod Khanna who was 70 years old passed away fighting bladder cancer a few days ago. His son, Rahul Khanna posted a childhood picture of him with his father and brother, Akshaye Khanna on May 1,2017 on his official Instagram account. The black and white photo shows a cheery Vinod swinging his sons at the beach. The caption reads, "Feels like yesterday". This is the first post Rahul has made after his father's death.
The legendary actor is best known for his acting in films such as Amar Akbar Anthony, Qurbaani and Insaaf. His last movie was 2015 movie, Dilwale, starring Shah Rukh Khan, Varun Dhawan, Kajol and Kriti Sanon. All together he worked in approximately 146 films in his entire career in all genres, ranging from action to romance.
Vinod Khanna was earlier married to Geetanjali and has two sons from his first marriage – Rahul and Akshaye. The marriage ended in 1985. After the couple settled for a divorce, married Kavita Khanna with whom he has two children, Sakshi and Shraddha. Sakshi is soon expected to make his Bollywood debut.
As a mark of respect to the great legend, Bahubali 2 filmmakers cancelled the Mumbai grand premiere, which Rishi Kapoor welcomes as a justified tribute. Since, Vinod Khanna's demise, close friend Rishi Kapoor too has posted a series of pictures of the two together on his Twitter account. Friends and colleagues from Bollywood paid their last respects to Vinod Khanna at his funeral on  April 27, 2017.

Picture Credits: Rahul Khanna official Twitter account