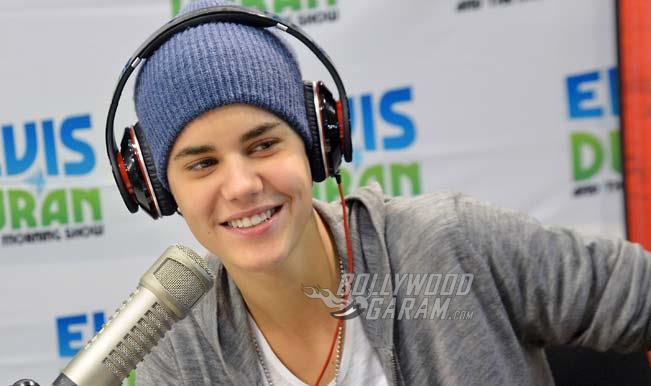 From Mughal paintings to Rolls Royce and ethnic decor – Team Bieber's list of demands is insane!
Justin Bieber will be performing at D.Y.Patil Stadium, Mumbai on May 10, 2017 as a part of his Purpose World Tour and It has been reported that VVIP tickets have been sold for a whopping Rs. 76,790! That's not it, concert organizer, White Fox India has revealed an entire list of demands made by the pop sensation for performing at the India leg of his Purpose World Tour 2017 – From Jacuzzis to Mughal paintings, it's all there!
Here's how Justin Bieber's Purpose World India Tour 2017 has been organized-
A convoy of 10 luxury sedans and 2 Volvo buses will be there at the disposal of the artist and his entourage of 120 people throughout their stay with a Rolls Royce reserved for the Grammy winner. There will be special security cars and Maharashtra Police along with the artists' global security.
10 containers full of items like a ping pong table, playstation, IO HAWK, sofa set, washing machine, refrigerator, upholstery, wardrobe cupboard, massage tables have been arranged for Bieber's personal use.
Arrangements for a Jacuzzi have also been made for Bieber so that he can unwind before he takes the stage.
Two 5 star hotels have been booked for security reasons. Top experts will supervise the dishes that will be served to Bieber over the 4 days with 5 dishes per day being renamed after his popular songs.
His suite will be re-designed with antique Mogul paintings, furniture and signature Kashmiri bedroom linen. His room will be decorated with purple carnations (purple being his favourite color). Three floors of the hotel have been booked for the artist and his team and one elevator has been blocked on all 4 full days for Bieber alone.
A special Indian Yoga Casket containing aromatic oils like jasmine, mogra, rose and camphor incense sticks and books on chakras and yoga asanas will be placed in Bieber's suite knowing his love for Indian Yoga. Bieber's team will be submitted a list of spray tan salon, sushi restaurant, steakhouse, Italian restaurant, shopping mall, bowling alley, movie theatre, skate park, casinos, nightclubs, basketball courts and recording studios as a bonus!
The promoters have also kept a private jet and chopper on stand-by to meet the artist's immediate travel demands in India. Bieber will be flying in and out of D.Y Patil stadium in a chopper on the day of his performance, avoiding road travel completely!
There will be a total of 13 rooms backstage including Justin Bieber's room, Bieber's Family Room, Dancer Rooms, Production Room, Tour Management Room, Road Management Office, etc.
Justin Bieber has requested that his dressing room must be entirely draped with white curtains, a large glass-door refrigerator, clothing shelves, eight power outlets and 12 white handkerchiefs. To quench his thirst, he demands 24 still water bottles, 24 alkaline water bottles, 4 energy drinks, 6 vitamin water bottles, 6 cream sodas as well as a cooler packed with assorted juices fizzy drinks. The singer has also listed 4 natural juices, 4 vanilla protein drinks and half a gallon of almond milk under his requirements!
The Canadian celebrity has also requested a variety of vegetables seasoned with ranch sauce, diced fruit, organic bananas and seedless grapes as a part of his backstage requirements
Last but not the least, he has also demanded the backstage to include white slice bread, potato chips, mint and watermelon gum, white cheddar popcorn and menthol
Bieber will also have a strict non-negotiable rule of no cell phones to be allowed near him and no autographs. Guests attending the concert will not be allowed to speak the star either.
As reported by ToI – on the first day, Bieber will be served 29 dishes, one each from the 29 states of India. This food will be served in gold and silver coated plates which will be engraved with the name of the singer and his entourage in Hindi (Devnagri script).
On the second day, the artist will take a tour of Mumbai which includes places like Gateway of India, Kala Ghoda, Mani Bhavan, etc.
On day three, the concert will be held followed by a yatch party and karaoke singing. On the fourth and fifth day, he will travel to New Delhi, Jaipur and Agra.
His visit to India also includes a black-tie boxing night, where celebrities like Arjun Rampal, Tiger Shroff, Malaika Arora and Sunny Leone will be present. Later, a grand party has been planned, where DJ Aqueel and Mr. RIght will play music.
The concert is only a week away and tickets for the GA2, GA stands, Silver, Gold and Platinum categories are still available! Stay tuned for more updates on Justin Bieber's India Tour exclusively on Bollywood Garam.
Picture Credits – Viral Bhayani