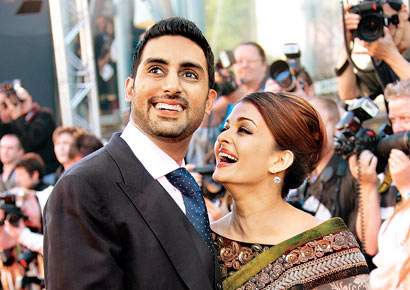 Bollywood's star couple Abhishek Bachchan and Aishwarya Rai are celebrating their 6th wedding anniversary. Even after six years, the couple seems to be very much in love and now they also have a bundle of joy, who has entered their life in the form of a baby named Aaradhya Bachchan.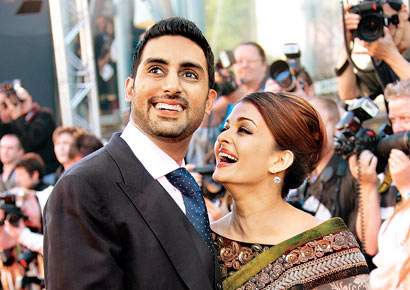 Last year, the couple celebrated their anniversary with Aaradhya, which was the best anniversary gift for the couple. The baby was born on November 16, 2011. Abhishek and Ash were always seen together on the red carpet for various events and so far the journey for the couple has been smooth.
The star couple had also appeared on the popular international talk show 'The Oprah Winfrey Show', where they spoke about almost everything relating to their life. This ranged from their huge fanbase to their love life. Even on the sets of the talk show 'Koffee With Karan', which is hosted by Karan Johar, Abhishek had described Ash as someone he loves to hang out with.
The 'Refugee' actor went on to say that he loves to spend time with his wife as she is more than a friend to him and that she is not overly feminine which is why she makes a great friend .