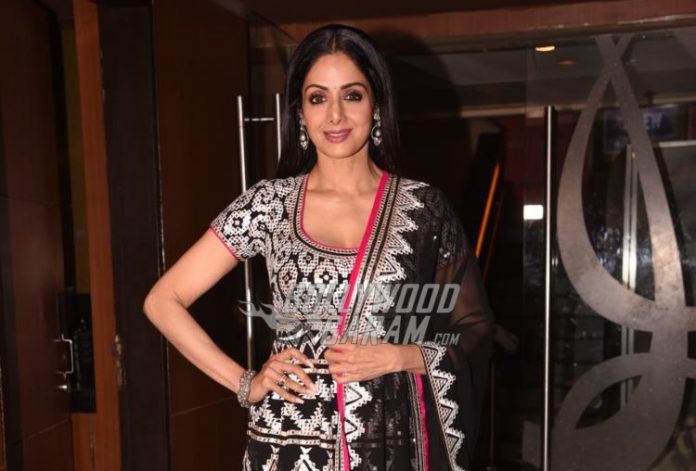 Ram Gopal Varma pointed out the missed opportunity by Sridevi for turning down role of Sivagami for Baahubali
Filmmaker Ram Gopal Varma is famous for his Twitter rants. In fact, you can probably call him the Kanye West of the East when it comes to passing random comments and attacking people for no sensible reason on social media. A number of targets have fallen victim to his public jibes, and now you can add Sridevi to that list.
The veteran actress was reportedly first offered the role of Sivagami in Baahubali. The matriarch and brave queen has now been brought to life by Ramya Krishnan, who's done a wonderful job indeed. The rumoured cause for Sridevi dropping out was because each party could not settle on a price. It would definitely be a missed opportunity for anyone who refused a role in a film that would go on to break Indian cinema records.
And someone who is going to make sure Sridevi doesn't forget her career faux pas, is none other than Sarkar filmmaker, Ram Gopal Varma. Taking to his Twitter account, he tweeted out to Sridevi, without mincing any words. "I really wonder why @SrideviBKapoor did not do Baahubali 2? What a super outstanding film it would have been for her illustrious career. If @SrideviBKapoor did Baahubali2 she would have gotten more credit than Prabhas it being her very next film after English Vinglish."
Of course, Prabhas and Rana Daggubati, the other two stars of the magnum opus, have received rave reviews for their acting. Baahubali: The Beginning earned over 500 crores at the box office. Now the sequel, Baahubali 2: The Conclusion has broken records, becoming the first Indian film to cross the 1000 crore mark.
Anyone would feel a tad envious about losing out on such a golden opportunity. But to have someone else publicly poke fun at you, is like having salt rubbed in the wound. Sridevi is yet to respond to that tweet, though fans are actually siding with Ram Gopal Varma for the first time.
I really wonder why @SrideviBKapoor did not do Bahubali 2 ?What a super outstanding film it would have been for her illustrious career

— Ram Gopal Varma (@RGVzoomin) May 8, 2017
If @SrideviBKapoor did Bahubali2 she would have gotten more credit than Prabhas it being her very next film after English Vinglish

— Ram Gopal Varma (@RGVzoomin) May 8, 2017
Image Credits – Viral Bhayani