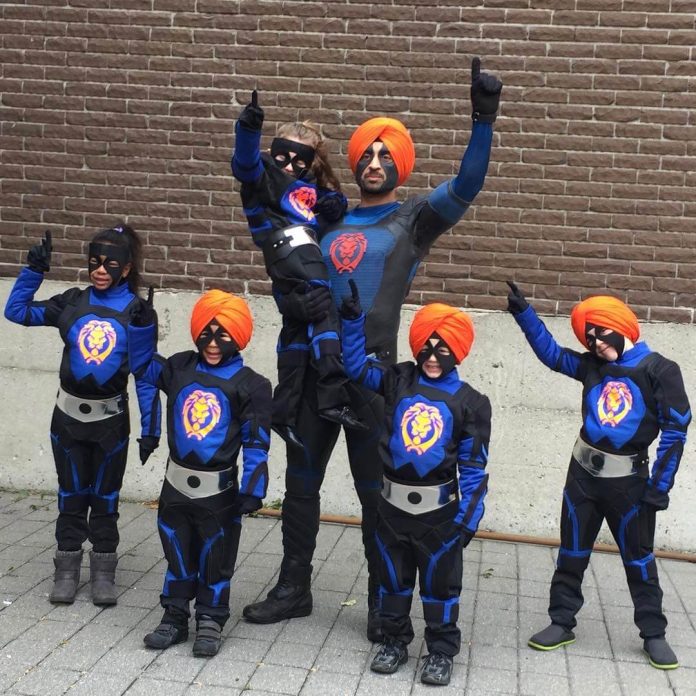 Diljit Dosanjh's Super Singh also stars Sonam Bajwa
The singer-actor, Diljit Dosanjh is starring in Ekta Kapoor and Shobha Kapoor produced a film, Super Singh. The film is directed by national award winner and Punjabi film director, Anurag Singh. It is a fun, comedy and an adventurous story. The trailer of this much-awaited Punjabi film is out and it features Diljit Dosanjh as the title character, Super Singh, and Sonam Bajwa as his love interest.
The film is about an ordinary Sikh who has discovered his special powers. He helps people in need and becomes the savior of the world. In beginning, he is just an ordinary man until he discovers his own supernatural powers of flying and lifting heavy weights and doing all unusual things. He embarks on a journey that helps him discover the true meaning of love, life, courage, sacrifice, responsibility, culture, family and above all his true inner self and his role in the world.
The trailer has an uncanny resemblance to the movie, Tiger Shroff starrer Flying Jatt, and Hrithik Roshan's Krrish. The trailer is of three minutes and eleven seconds. it comprises funny one-liners, good music and interesting chemistry between Diljit and Sonam.
Super Singh looks way ahead of Flying Jatt, in terms of storytelling and characterisation. Diljit looks cool as the superhero and cute as a village boy, who's from Punjab but stays in Montreal, Canada.