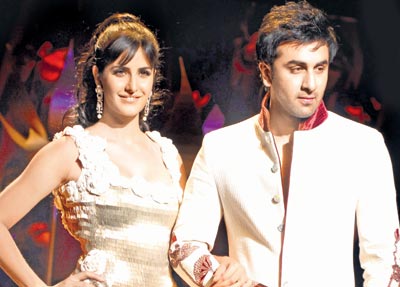 Bollywood actors Ranbir Kapoor and Katrina Kaif might have avoided the prying eyes of the paparazzi from clicking them together so far. The actors, on April 29, 2013, were shooting at Film City for various scenes and in between the shots, Ranbir was seen walking out of his set towards Katrina's set, which was just adjacent to his.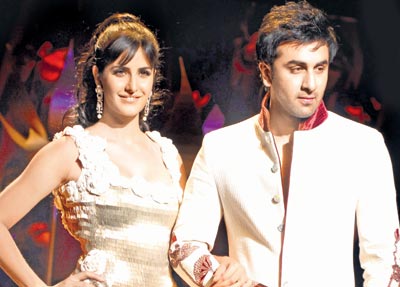 According to reports, the two had quietly sneaked into the vanity van to spend some quality time together. Kaif and Ranbir were together for about an hour, after which they got back to work.
However this was not the first time such reports have surfaced. So far, the actors have always maintained that they are just good friends, but with the recent photographic evidence it has been suggested that this is something which is more than just friendship. They stars also might be forced to let the world know about their special relationship.
So far, the couple has worked in two movies together in 'Ajab Prem Ki Ghazab Kahani' and 'Raajneeti'. During the shot of 'Ajab Prem…' the two were reportedly dating and that was the time when Kaif had broken up with Salman. Later, there were reports that the actors have parted ways and are busy with their respective careers.