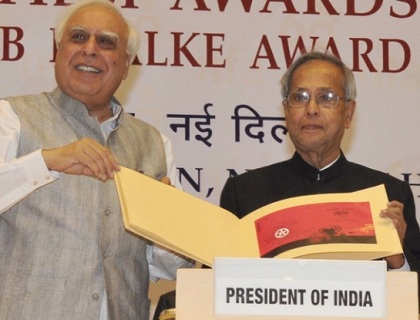 Indian President Pranab Mukherjee, at the 60th National Film Awards Ceremony, released a postal stamp which commemorates 50 iconic film personalities who have brought about changes in Indian cinema. Kapil Sibal, the Minister of Communications and Technology, said that as the country was celebrating 100 years of cinema , it was important to honour people from the past. The 60th National Film Awards ceremony was attended by many celebrities and took place in Delhi on Friday on May 3, 2013. The Best Film Award was won by Tigmanshu Dhulia for his movie 'Paan Singh Tomar, which is about an athlete turned dacoit.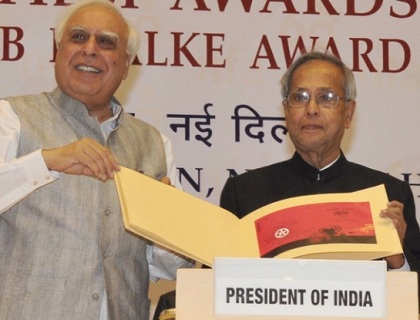 Sibal said, "Commemorating 50 iconic personalities of Indian cinema simultaneously, I am happy to say that these 50 stamps are the first ever issued by the department of post." The minister added that it was an honour to be a part of the centenary celebration of the Indian stamps.
Personalities like Satyajit Ray, Ritwik Ghatak and Bimal Roy have hugely contributed in the world of cinema via a powerful array of films. Indian cinema has its own identity and is known across the globe. It also has several international fans, who are crazy for the movies as well as the Indian Bollywood celebrities.