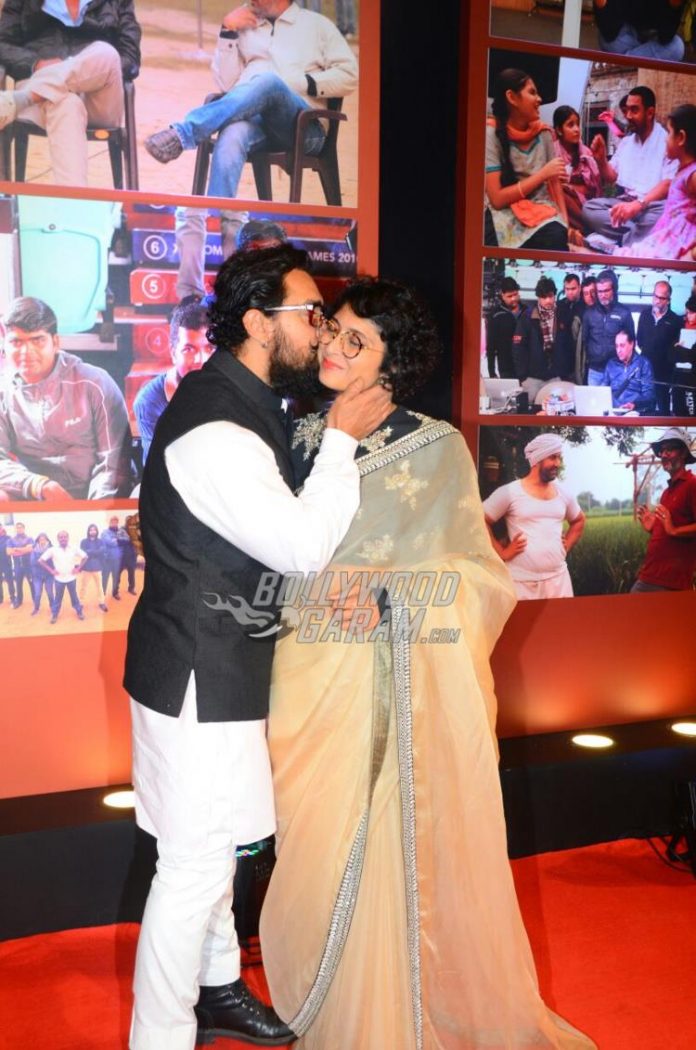 Aamir Khan and Fatima Sana Shaikh had started in Dangal together and will once again be co-stars in Thugs Of Hindostan
When two co-stars work well together on the big screen, it's obvious that filmmakers would want to see them together for another film. But as usual, the media finds itself reading too much between the lines. Case in point: The casting of Aamir Khan and Fatima Sana Shaikh for the upcoming film, Thugs Of Hindostan. So while tongues are wagging about the pairing, Aamir Khan's wife, Kiran Rao is stepping in to set the record straight once and for all.
There were rumours that it was the Lagaan actor who recommended Fatima Sana Shaikh for the role in Thugs Of Hindostan. The two had created magic on the big screen when they did Dangal together. Aamir had played the role of Mahavir Phogat, while Fatima played his daughter, Geeta Phogat, who went on to break records in Indian sports history. In fact, the star had even opened up about how even though she did such a masterpiece, it was difficult for her to find more work in the industry.
Kiran Rao was cornered by the paparazzi while leaving a restaurant in Mumbai and asked about the coincidental casting of the former co-stars once again for Thugs Of Hindostan. She did not mince any words and openly stated, "We don't deal with it [casting]. It's a Yash Raj Films movie so Adi [Aditya Chopra], Victor [Acharya] and Aamir [Khan] have decided on it. As it is a big film for them, they would have given it [casting Fatima Sana Shaikh] a good thought. There has to be merit in it."
Leaving aside all these baseless rumours and pairings, Kiran Rao also expressed excitement at having Aamir Khan and Amitabh Bachchan work together for the first time on the big screen. "There is excitement to see Aamir and Amitji together for the first time. It is going to be fun. It will be a treat for the audience to watch them."
Thugs Of Hindostan will start shooting next month and is looking to be released around Diwali next year. Katrina Kaif is also reported to be joining the cast and will play a vital role in the film as well.
Image Credit: Viral Bhayani