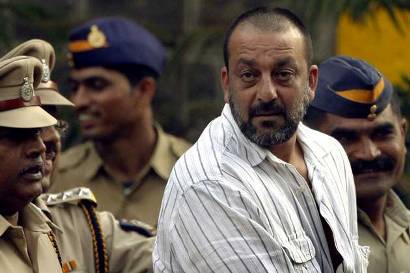 One week has passed since the Bollywood actor Sanjay Dutt surrendered himself in the case of the possession of illegal arms. On May 21, 2013, the star was quietly shifted to the Yerwada prison in Pune from Mumbai's Arthur Road Jail. Dutt has been convicted in the 1993 Mumbai blasts case.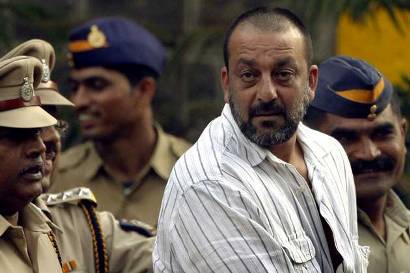 This is not the first time Sanjay will be lodged in Yerwada Jail. Last time the actor was lodged there as under-trial and now he will be staying as a convict. He will have to wear prison uniform with the 'C' mark, which stands for 'convict'. Dutt will be kept in the 'Anda cell', an egg-shaped cell considered to be the most secure place.
Last time he was in prison, the 'Munna Bhai' actor had taken up carpentry and this time he is expected to do some labor work. Dutt will be allowed a Rs. 1,500 allowance per month from his family to purchase essentials from the jail canteen. He will be allowed to meet visitors once a month, for just 20 minutes.
The court has allowed the actor to receive home-cooked food and has also accepted his appeal to have a thin mattress and a pillow along with medicines for a month. Sanjay's appeal to have electronic cigarettes was rejected by the court.