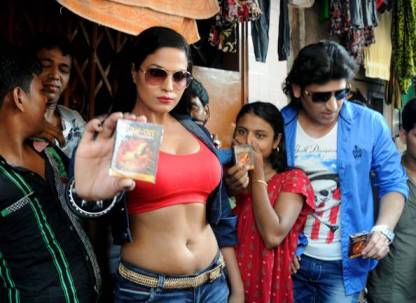 As Pakistani actress Veena Malik prepares for the release of her upcoming movie 'Zindagi 50-50', she is discovering new, over-the-top ways to promote the flick. Malik and the makers of the movie were recently spotted in the Kamathipiura area in Mumbai for promotion purposes.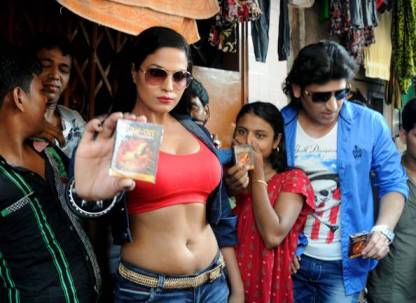 Veena was seen wearing hot denim pants, red cropped top and a jacket, while distributing condoms to the sex workers in the area. The Kamathipura area is considered as Asia's second largest red-light area.
The controversial actress wore a seductive look while she posed for photographs. In the movie, Veena will be seen playing the role of a prostitute. While talking about the movie earlier, she said that she plays a realistic role, rather than a bold one. The actress added that it is a true story of a girl and that she has given more than hundred percent of her while playing the character of Madhuri.
Malik shot to fame after she participated in the popular TV reality show 'Bigg Boss', very well-known for its controversies. During her stint on the show, she came into the spotlight for her alleged closeness with Bollywood actor Ashmit Patel. Malik even posed nude for a magazine in the past, which triggered controversy in Pakistan and India.