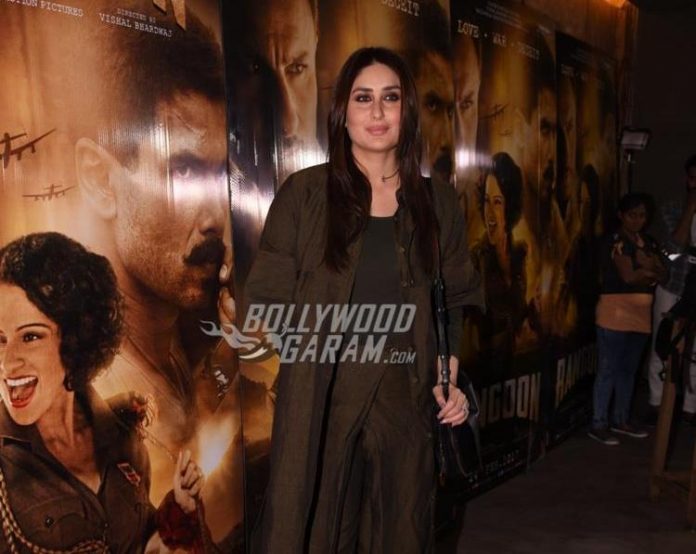 Kareena Kapoor Khan will talk about handling motherhood as a working woman, and her diet and lifestyle after giving birth to Taimur Ali Khan
Kareena Kapoor Khan was the princess of Bollywood long before she became a real life begum. For the past few months, she has been in the news more about her pregnancy, birth of her child and of course, her "pregnancy weight". The gorgeous actress has also managed to become an inspiration for mothers who have to juggle successful careers along with motherhood. So it's no surprise that she would now want to come out and impart her priceless advice for independent women out there.
While pregnant, Kareena Kapoor Khan rocked her belly at a number of public appearances, including walking the ramp and looking like a million bucks each and every time. Even after the birth of baby Taimur Ali Khan, she hasn't shied away from the media. She has even bagged Veere Di Wedding, her first role after giving birth. She really is an inspiration and continues to be a role model to independent women. Usually, becoming a mother in the industry is considered a risk, with models and actresses finding that jobs are hard to come by. But she is changing that dynamic. And what better way to do that than by writing a book on motherhood?
According to a "source" close to the actress, "The offers came in last month and she is giving it serious thought. While she believes writing requires dedication, she wants her thoughts to reach people far and wide. In the glam world, pregnancy is equated to a disease and an actress' career is considered over once she has a baby. Her book will attack the stigma around pregnancy and she was able to shatter the so-called norms."
Continued the source, "She wants to be measured when it comes to writing about her personal life. Her sole intention is to inspire pregnant women not to avoid the public eye. One can also expect a chapter on the furore over Taimur's name soon after he was born. Her diet and workout regime for post-pregnancy weight loss will also make for a major part of the book."
In a previous interview, Kareena Kapoor Khan was asked about whether she will be writing a book on her journey from pregnancy to becoming a mother. At the time, she answered coyly, "I am not a writer. But never say never." And according to reports, she has already approached two leading publishing houses to work out a deal. This isn't the first time that Kareena has penned her thoughts in a book. She had guest written the foreword to friend and nutritionist Rujuta Diwekar's fitness book, Don't Lose Your Mind, Lose Your Weight.
We are sure that Kareena's book is going to be a major hit once it is out! This is a great step by the actress, since in the past motherhood has been a grey area for other women in the industry, including Shahid Kapoor's wife, Mira Rajput's controversial comment about working women.
Image Credit: Viral Bhayani