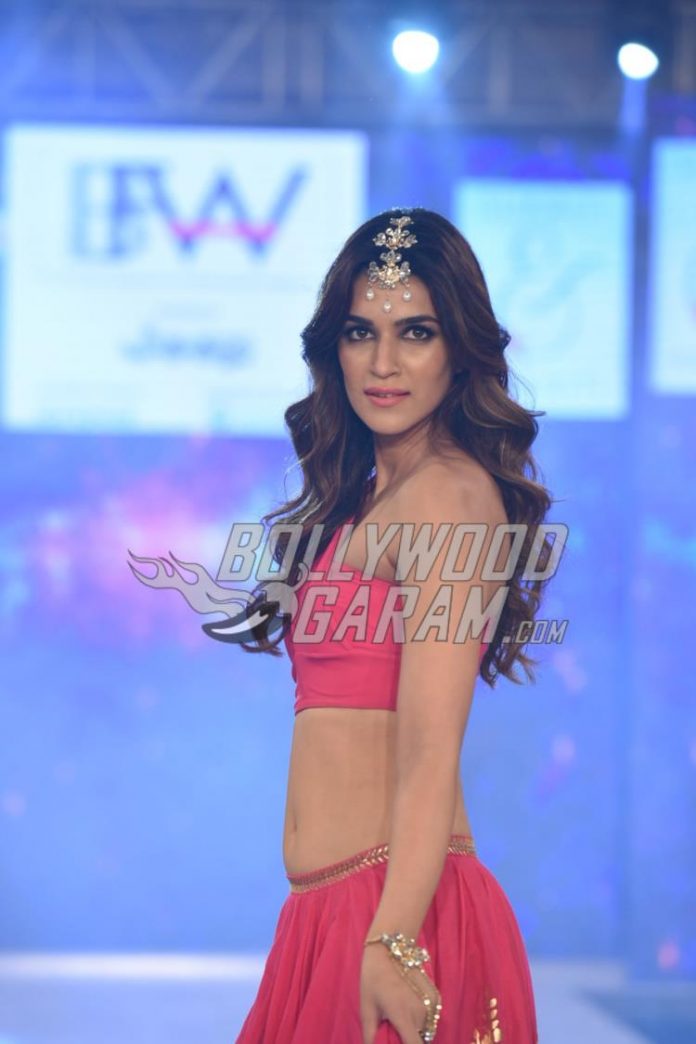 With Raabta's release just around the corner, co-stars Sushant Singh Rajput and Kriti Sanon have been doing their fair share of promotional tours around the country. With them spending so much time together and sharing a number of romantic on-screen scenes, could it be that they have sealed their romance in the real life as well? It is but natural for the media to link two co-stars together, and for Sushant and Kriti, that rumour has been ongoing for a while now.
The Raabta actress was asked by a leading daily about her alleged off-screen relationship with Sushant Singh Rajput. Kriti Sanon responded, "Initially when the link-up stories came out, it did bother us because there was no truth to it. It got on my nerves, but then we started ignoring it. Eventually, we made peace with it and then we laughed it off. We are two people who gel well. We looked out for each other even while shooting and we bond over food more than anything else."
Another constant question doing the interview rounds, is that of nepotism in Bollywood. The taboo topic was famously brought up by Kangana Ranaut during Koffee With Karan Season 5. A number of actors have since given their own insights into the prevailing controversy that currently shrouds the industry. Kriti Sanon has her own perspective: "I've been fortunate. It's not easy to meet big directors. Nepotism does exist, it always did. Star kids do get way more opportunities, but there are also people like Anushka [Sharma], Deepika [Padukone] and Sushant [Singh Rajput] who've managed to make it. So, as long as the opportunities are balanced, it's fine."
Kriti Sanon herself is an "outsider" to the industry. She began her career with Heropanti, a film that, let's be real, bombed at the box office. Raabta with Sushant Singh Rajput will hopefully establish her as the acting powerhouse she is, and get her those opportunities with those "big directors".
Image Credit: Viral Bhayani