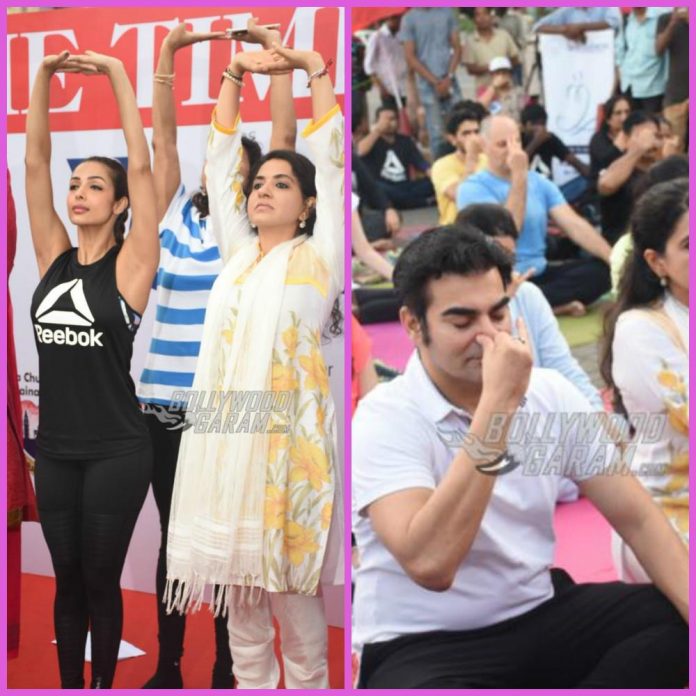 Actress Malaika Arora, who is known for her fitness, observed International Yoga Day with other celebrities from the industry in Mumbai on June 21, 2017. The event also saw former husband Arbaaz Khan in attendance. The actress appeared in a black legging and a sleeveless Reebok t-shirt while Arbaaz was seen performing different yoga poses in a white polo t-shirt and black track pants. Malaika was seen performing various yoga asanas while on stage as other yoga enthusiasts followed her instructions. Designer and activist Shaina NC too participated in the event.
Malaika and Arbaaz are one of the few celebrities who have maintained cordial relations with each other despite being separated. The former couple is often snapped spending time with each other's families on dinners and other events. They were recently seen celebrating Fathers' Day with their kids at a family lunch.
Malaika Arora and Arbaaz Khan decided to part ways last year, in 2016 and got formally divorced in May 2017. The couple made headlines as they were spotted enjoying Justin Bieber's Purpose World Tour concert just a day before their divorce was formalized.
See photos of Malaika Arora, Arbaaz Khan and Shaina NC observing International Yoga Day at an event in Mumbai –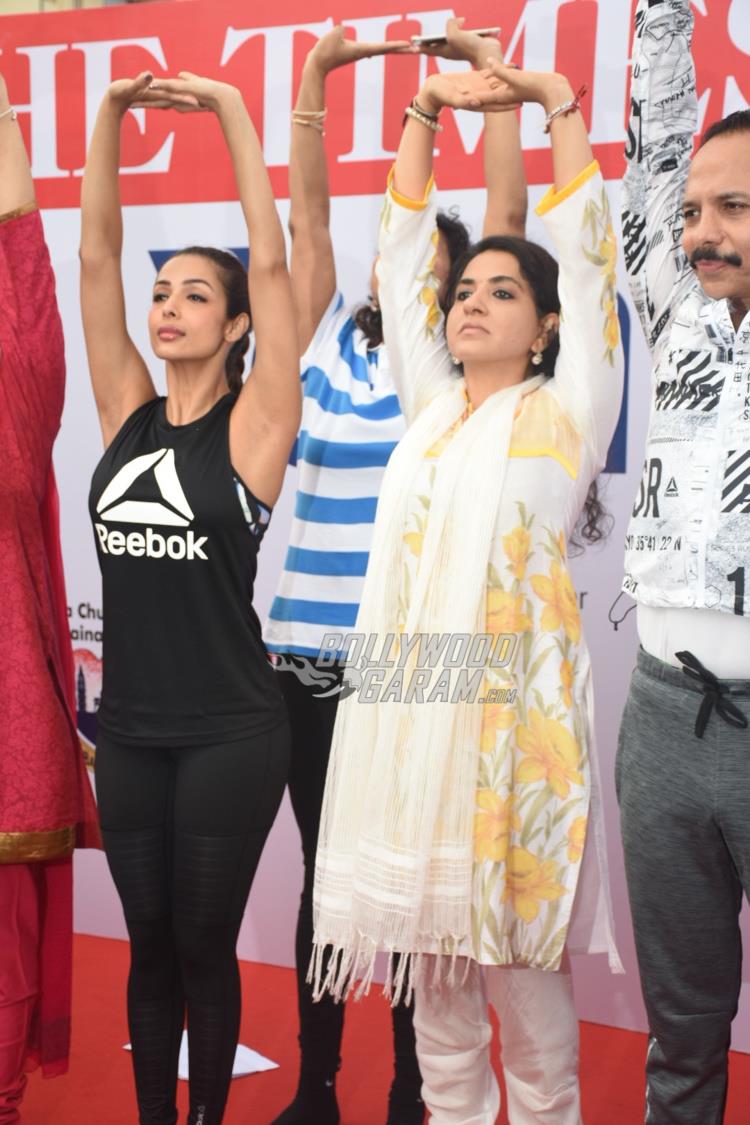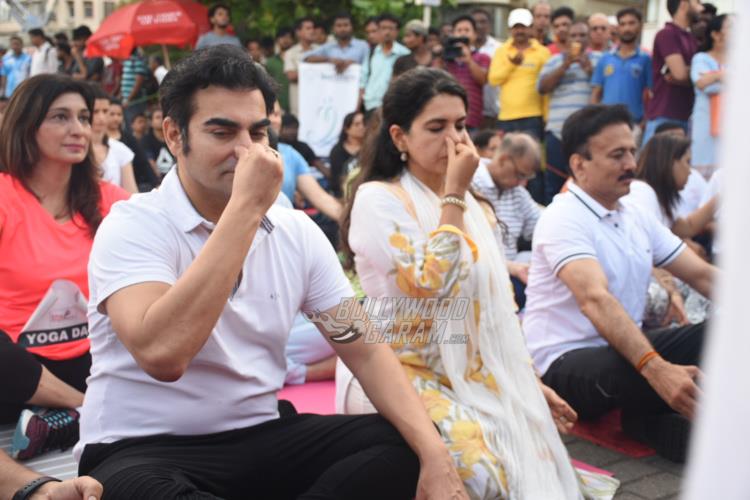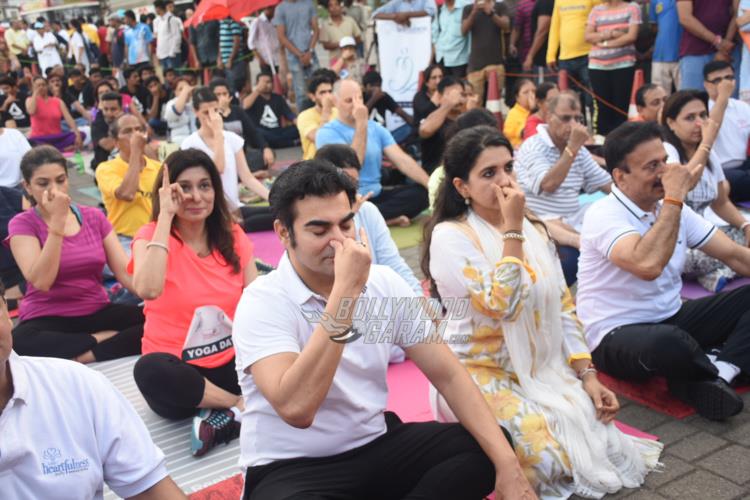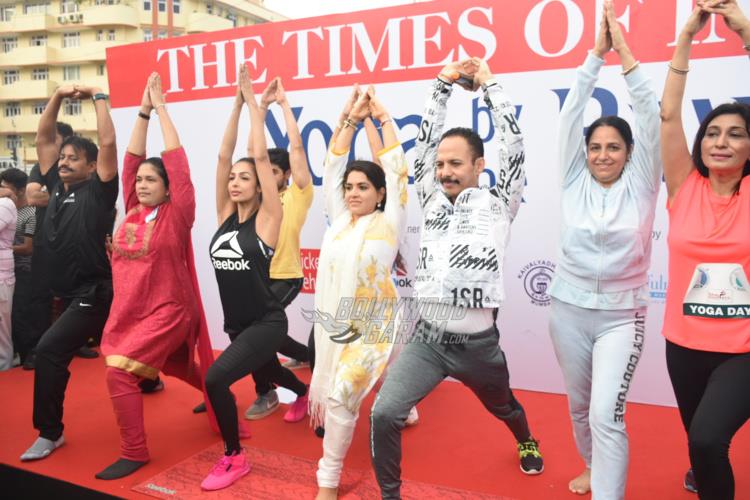 Photo credits – Viral B.