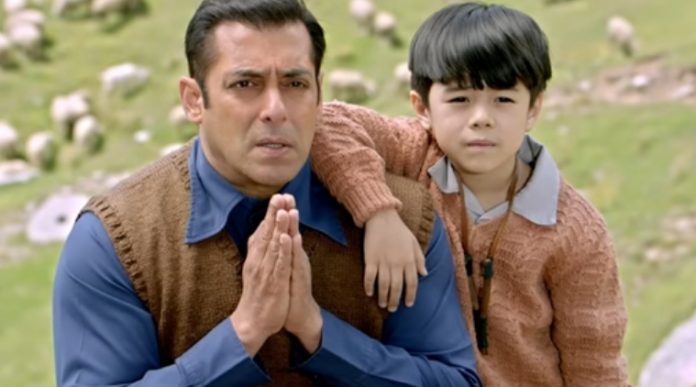 Salman Khan has a way with Indian cinema. His past decades in the industry have shown that he has starred in some of the biggest hits in Bollywood. And a common thread is that most of his releases are scheduled on Eid. In this past, this has proved magical. However, Salman Khan's latest release, Tubelight has gotten off to quite a slow start, becoming his lowest-earning Eid release film. On day one of it's release, the film picked up only 21.5 crores a the domestic box office. It was predicted that the film would be making anywhere between 25-30 crores on opening weekend.
Film distributor Rajesh Thadani told a popular daily, "The film saw a disappointing opening. We expected it to open at Rs. 30 crore but it has opened very low as compared to any Salman Khan film. People have not liked the content much. So it's not doing well."
In comparison, previous films such as Bhajrangi Bhaijaan had earned Rs. 36.5 crores during the first weekend. Tubelight has been promoted widely, with theatrical trailers that featured Salman's own society kids. Also, the Khan brothers – Salman and Sohail – promoted the film through different mediums, from radio to comedy shows and everything in between. There really was a buzz about the film that saw Salman in a whole new, more innocent avatar. Also, it was the debut of Chinese star, Zhu Zhu, and the tracks from the film were already garnering interest. The film is a remake of Little Boy.
Tubelight released in theatres this past long weekend, in over 4,400 theatres nationwide. And Mr. Thadani still has high hopes for the film. "Going ahead, we predict it should do a business of Rs. 55-60 crore over the weekend."
Hopefully Tubelight will be able to work its magic for Indian audiences, and we get to see better numbers in the coming days.