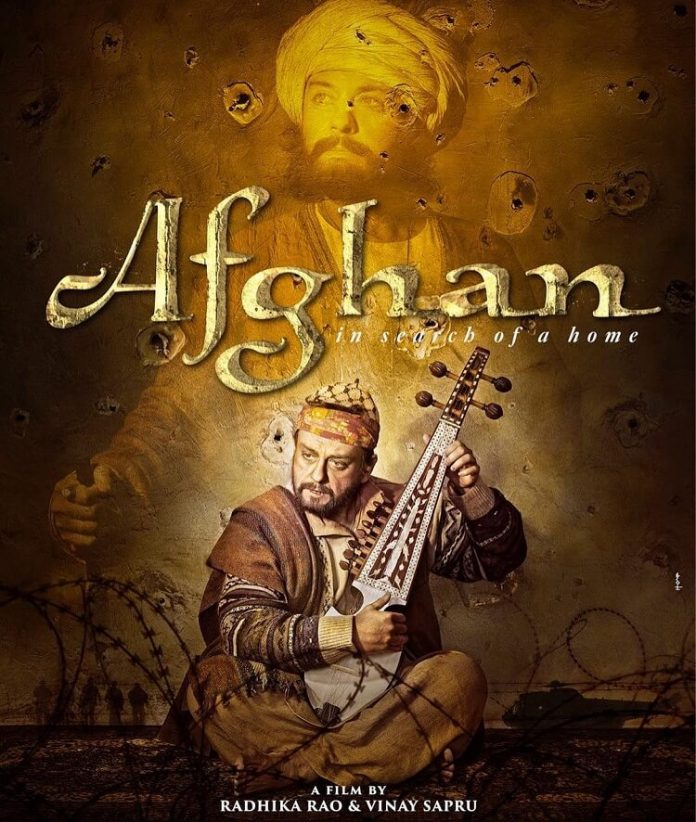 The popular singer Adnan Sami is all set to make his debut as an actor in Bollywood. He is featured as the lead role in Radhika Rao and Vinay Sapru's Afghan – In Search Of A Home. The makers of the film released the first poster of the film on June 28, 2017. Adnan can be seen wearing a yellow turban and holding a musical instrument. His bearded look adds the touch of an Afghani musician to the actor.
The movie is set to be a mix of intense drama, emotion, and musical elements. It tracks the story of a musician who fled his home country, Afghanistan and sought refuge in another country. The film highlights the dignity of a musician in a country where music and art are not respected. The tagline of the film says, 'A musician's long walk for love and freedom'
In an interview with the Indian Express, Adnan talked about his royal heritage and said,"We belong to the royal family of King Amanullah and still have palaces in Herat, Afghanistan. My great grandfather conquered Kafirastan and renamed it Nuristan. My grandfather was a provincial governor. After my father's death, I'm the family patriarch now. I've never spoken about that part of my life because I didn't want my family to open any doors for me but carve a niche on my own. Since I took a path no one had tread, they didn't know which doors to open anyway."
Adnan Sami is popular for his songs in Salman Khan's Lucky… No Time For Love and Bajrangi Bhaijaan's qawwali song, Bhar Do Jholi Meri. He came to India in 1999 and after a long battle was given the citizenship of India. He said, "Under a Special Clause, the Government of India can grant citizenship to someone for exemplary services in the field of art, science and sport. The clause, in existence since 1955, was applied for the first time in my case. And finally, the country I'd accepted as my aashiyana 17 years ago, the India jise main qabool tha, became my own. It was a spectacular finale."
Adnan Sami married Roya Faryabi in 2010 and the couple was blessed with a beautiful daughter on May 10, 2017. He named his daughter, Medina Sami Khan. He talks about her daughter, "I've become an expert in shopping for baby girls, from hats and shoes to frocks and a baby suit that has 'No dating allowed… ever' scrawled across as a warning to future suitors."
Adnan Sami, who used to only shoot music videos will now be making his acting debut with this film and it will be a pleasure to watch him on the silver screen. His debut film, Afghan – In Search Of A Home is set to release worldwide in 2018.
I need ur blessings for #AfghanTheFilm ??? pic.twitter.com/iHrwCIfScs

— Adnan Sami (@AdnanSamiLive) June 28, 2017
Picture Credits: Official Instagram Account of Afghan the film