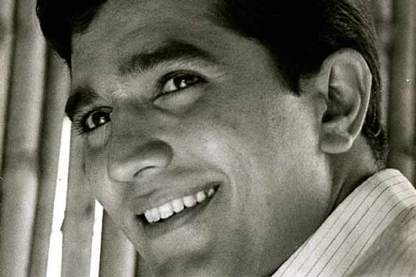 The first superstar of Bollywood Rajesh Khanna's image will be immortalized in a statue, which will be unveiled on July 18, 2013, on his first death anniversary in Mumbai. However, the installation of the statue will happen sometime in August 2013. UTV Stars channel announced that the statue will be unveiled at the Walk of the Stars at Bandra Bandstand promenade.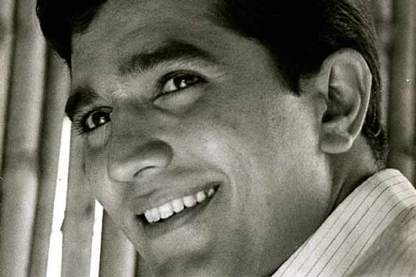 The channel released a statement which said, "UTV Stars will commemorate Rajesh Khanna's inimitable style and charismatic smile in a life-size brass statue." The statement went on to say that the brass statue will immortalize one of the star's iconic poses from his movies and will be unveiled by the actor's family.
The statue of Khanna will be placed along with other prominent statues of Yash Chopra, Dev Anand and Raj Kapoor. The superstar was fondly known as 'Kaka' in the film fraternity and began his career with the movie 'Aakhri Khat' in 1966 and had a five-decades-long career.
Rajesh received the status of a superstar after he delivered hits like 'Do Raaste', 'Aradhana', 'Safar' and 'Anand'. The Walk of the Stars helps to bring fans closer to their favorite Bollywood icons, by installing their statues and hand prints.