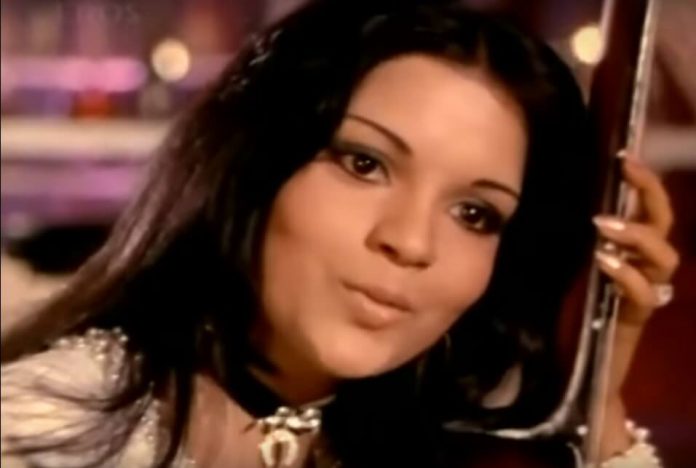 Bollywood witnessed its first-ever truly modern woman in the evergreen Zeenat Aman whose powerful roles are still etched in her audience's memory
Almost everyone would be swooning to the tunes of the evergreen and popular song, Chura Liya Hai Tumne during 1970s-80s and even in the 90s. This hit song in the film, Yaadon Ki Baarat by playback singer, Asha Bhosle featured Bollywood's original style diva, Zeenat Aman playing the guitar and donning a classy white sartorial outfit, a choker and open hair. The song was quite a hit back then and is still reminisced by her millions of fans worldwide.
The role which got her noticed was however, Devanand's drug-addict and spoilt sister, Janice in Hare Rama Hare Krishna where she aced the role with her acting chops that made her believable as the drug addict who is emotionally damaged and looking for solace in the puffs. She created quite the sensation in the song, Dum Maro Dum sung by R.D. Burman.
This movie won her the Filmfare Best Supporting Actress Award and also the Best Actress Award. Devanand and Zeenat Aman went on to act in several films like Heera Panna (1973), Prem Shastra (1974), Kalabaaz (1977), Darling Darling in the same year , Ishq Ishq Ishq (1974) and Warrant (1975) with most of them being hits on the big screen. While Heera Panna was critically acclaimed for its storyline, plot and characterization, Warrant was a big success at the box office.
The Miss Asia Pacific of 1970, Aman had become the model for the cover page of popular entertainment magazines, the likes of Stardust and Cine Blitz.
Zeenat Aman. pic.twitter.com/048UEWvAuz

— Tanja (@T__twitt) July 29, 2017
By the late 70s, Aman had become a renowned face in the tinsel town with her sex appeal in movies like Satyam Shivam Sundaram, Shalimar, Heeralal Pannalal, Dharam Veer, The Great Gambler and Don among others. While Satyam Shivam Sundaram tainted her public image with negative reviews by critics and the not-so-open-minded Indian audiences back then, Don refurbished and strengthened her reputation and popularity in the showbiz industry as she was portrayed as a female action figure, fighting alongside the angry young Don Amitabh Bachchan, a concept still new to the Hindi film industry in that era.
The veteran actress who was originally responsible for the major shift in styling in Bollywood and brought the modern trend aboard, again earned the Filmfare Best Actress for her powerful performance as a rape victim in Insaaf Ka Tarazu (1980). She later starred with Feroze Khan and Amitabh in several other hit films like Dostana, Qurbani, Alibaba Aur 40 Chor and Laawaris, all of which followed one after the other in the 1980s.
The 2000s saw Aman staying active in Bollywood even as the type of films being created and viewed changed over the years. She has been telecasted in B4U TV's 'In Conversation with Zeenat' but her notable presence was seen alongside another popular veteran actress, Hema Malini in the famous talk show, Koffee with Karan. In 2008, she won the 'Lifetime Achievement Award' from Zee Cine Awards and an 'Outstanding Contribution to Indian Cinema Award in 2010 at IIFA', which she famously dedicated to her dear mother.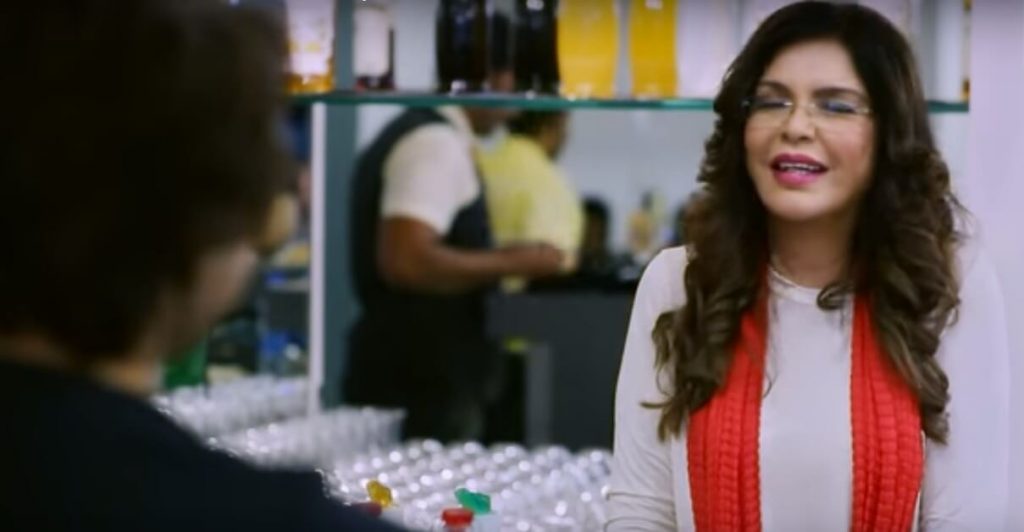 Her tryst with unconventional roles and breaking the usual Bollywood heroine stereotypes did not end with movies like Roti, Kapda aur Makaan, Dhund, Ajnabee, Manoranjan or the hippie style Aman in Hare Rama Hare Krishna. A web series produced by actor Yuvraaj Parashar – Love, Life and Screw Ups based on new-age relationships and their nuances and the personal life of a group of friends who are there for each other during times of trouble currently features Aman as the glamour goddess whose wit and comedy does the talking in the show.
Read how Zeenat Aman has marked her singing debut with the web-series
Even with a string of successful films in B-town and an appealing image of a modern, intelligent and independent woman, Aman has gone through a lot of turbulent and tumultuous relationships — Sanjay Khan who humiliated and abused Aman; her wedding with Mazhar Khan that led in her bearing domestic violence for 12 long years; her relationship with Pakistani cricketer, Imran Khan that maybe bore the brunt of India-Pak violence; her long-term relationship with Zaheer Aslam that ended in 2009; rumours of her marriage at the age of 61 with already married and much younger Sarfaraz Ahmed.
A single parent to her two sons, Azaan, 26 and Zahaan, 23, since Mazhar died in 1998, Aman has come to be a strong woman with an active presence in social functions, Bollywood award parties and public appearances.