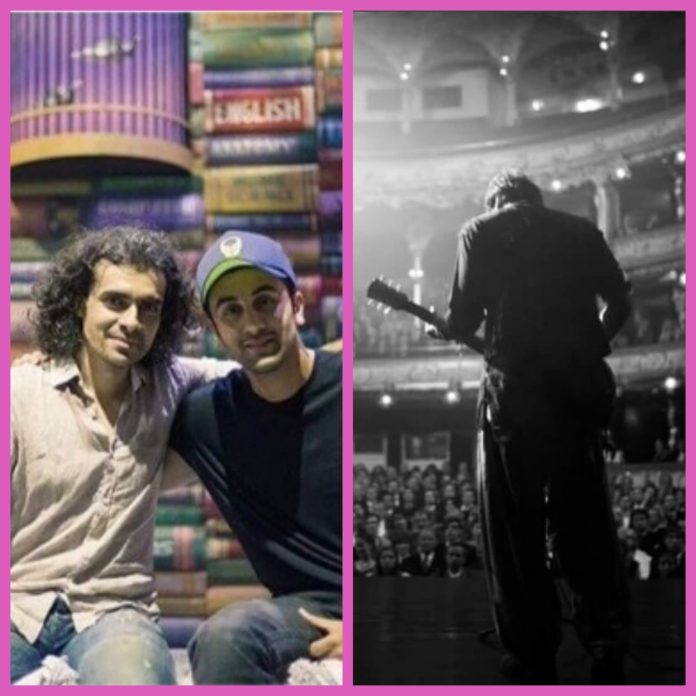 Ranbir Kapoor and Imtiaz Ali are reported to reunite for the third time to sizzle the 70mm screen with their so far successful actor-filmmaker pairing
Ranbir Kapoor-Imtiaz Ali's pair has created quite the magic in Bollywood movies in terms of intense performances, charming love stories and certainly boosted Ranbir's romantic hero image and his acting prowess.
The duo has so far been together for two film projects, Rockstar (2011) and Tamasha (2015). While the latter did not make much profitable business in the box office, both the movies enjoyed critical acclaim and the former went on to become a cult hit that is still an exemplary film when it comes to successfully churning out sufi music and making it popular among the masses and show the journey of music and love between a couple (Ranbir Kapoor and Nargis Fakhri) and how they grow as lovers and Ranbir evolve as a musician in this journey.
The duo is to strike again on the big screen with yet another movie script that has the fans excited and critics awaiting. Going by the reports, a source close to Ranbir has been quoted saying, "Ranbir will be a part of Imtiaz's next. That's not all the actor will go through massive transformation for this film. Imtiaz plans to show different stages of the character's life."
Intriguing and enthralling as it is, an official announcement or clarification is expected from either of the two on the project. Though the details about the film are still under wraps, Ranbir can surely do justice to a "massive transformation" as we have seen his unprecedented changes in physique like a toned body and muscular fitness for Rajkumar Hirani's upcoming biopic (yet untitled) on Sanjay Dutt's life and career.
Read what Ranbir Kapoor had to say about his beefed up look for Sanjay Dutt biopic
There is much hope and expectation from this film and the duo, Ranbir-Imtiaz even though both their previous projects have not performed well at the box office recently. While Imtiaz Ali's Jab Harry Met Sejal had an average rating, Ranbir's Jagga Jasoos with filmmaker Anurag Basu did not fare well either. However, Ranbir may have the chance to resuscitate his stronghold at the box office and with his fans if as per the reports, Ranbir and Imtiaz team up for bringing out the best in the actor along with an appealing storyline. As of now, the only happy part is that the director has approached Ranbir for the movie and the actor has given a confirmation to him on the same, if the reports are to be believed.
Wonder what hatke role will Ranbir live on the 70mm screen this time!
Photo credits: Ranbir Kapoor's official Instagram Page