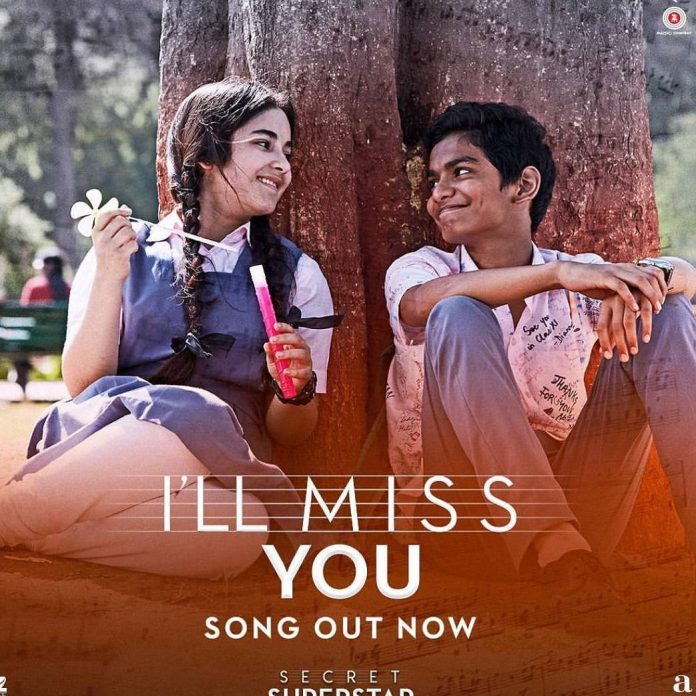 Aamir Khan is busy promoting his upcoming production venture, Secret Superstar and has been releasing songs from the movie
Aamir Khan dropped another track from the upcoming film Secret Superstar. The Taare Zameen Par actor released the song, I'll Miss You through his Twitter account on September 25, 2017. The new song from the film will remind the audience of the innocent love stories during the school days.
The song has also introduced Tirth Sharma who plays the character Chintan and seems to be smitten by Zaira Wasim's character Insiya. Insiya and Chintan in the song look like best buddies and spend some quality time as friends together. Tirth's character who seems to be in love with Insiya, says he will miss her when she is away, in the song.
The story of the film is about Zaira's character Insiya, who wishes to become a singing superstar, but does not get support from her father. Insiya then decides to make herself popular on the social media with an anonymous name and shares videos of herself in a burkha.
Aamir is currently busy promoting the film in Vadodara and launched the song through Twitter and wrote, "Introducing Tirth from Baroda in I'll Miss You. This song takes me back to my 1st love. Happy Navratri. Love.a" Aamir has once again turned a producer for the film with wife Kiran Rao. The film is directed by Advait Chandan and also stars Meher Vij, Raj Arjun and Aryan Ashik. Secret Superstar is ready to be released in theatres on October 19, 2017.
Photo Credits: Instagram